DATE:

AUTHOR:

LX Product Champions

RELATED ROADMAP ITEMS:
Manage Milestones on Projects and Transformation items
DATE:
AUTHOR: LX Product Champions
Milestones are now available for every BTM workspace and can be activated in the admin area's 'Optional features & early access' section. The new milestones enable users to create visual reference points across a project timeline by breaking the project down into manageable chunks to easily track significant events and pending decisions. They give an overall picture to everyone involved of the project's lifecycle and what needs to be achieved along the way.
Admins can manage milestones in either of the two Fact Sheet types, Transformation Items or Projects, depending on which Fact Sheet type is active in their BTM workspace. Users can add new milestones, edit them and eliminate them for each initiative in the milestone section of the Fact Sheet detail page.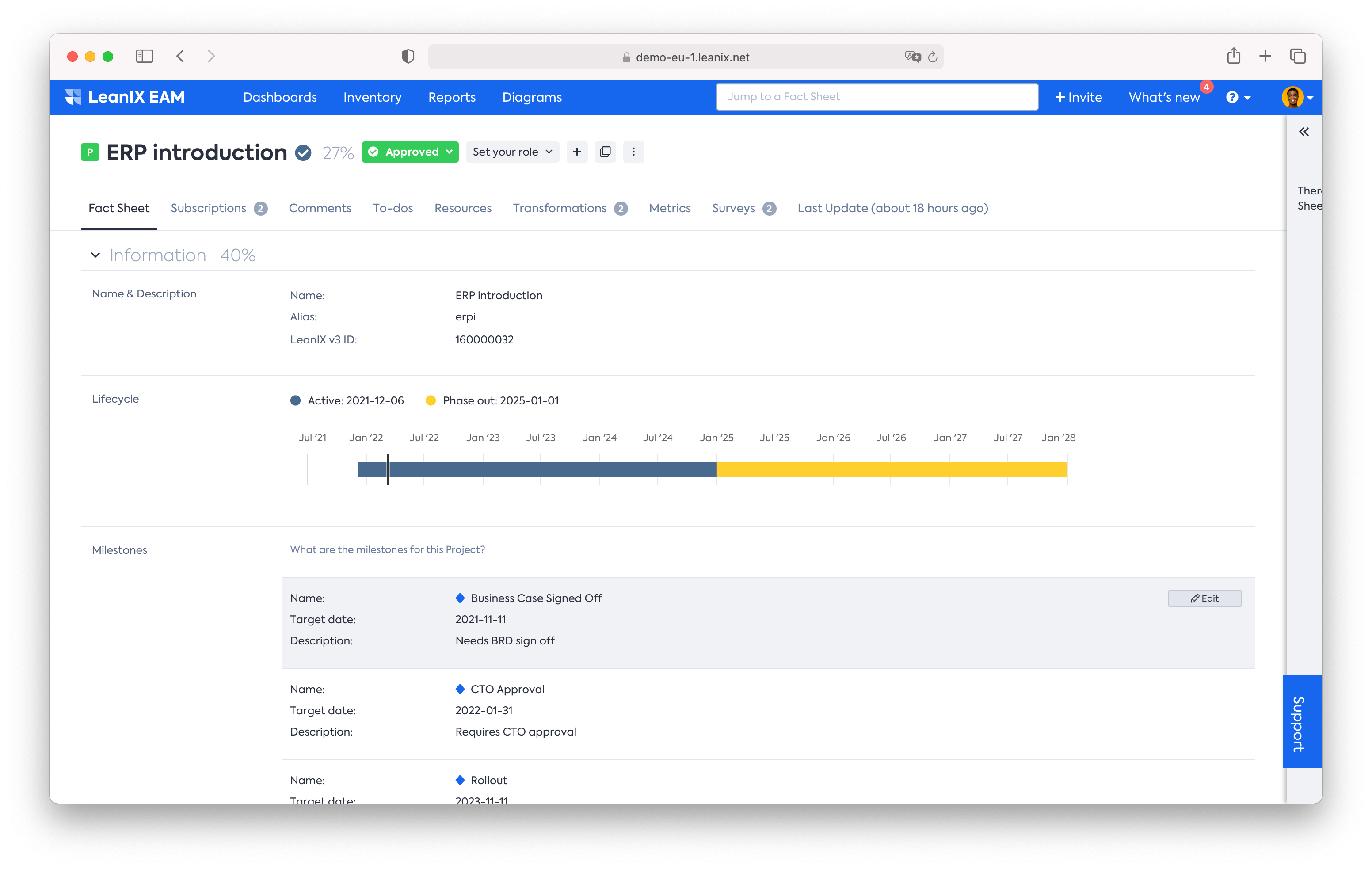 Milestones on Roadmap Report: All milestones are visible in the timeline of the Roadmap Report whenever the Project or Transformation Items Fact Sheets are the primary Fact Sheets or are present as a drill-down. While exporting the report, in order to avoid losing important data like milestone names, admins can activate "show all labels" in the report settings.
For more information, please refer to the "Milestones for BTM" section in the LeanIX user documentation.