DATE:

AUTHOR:

LX Product Champions

RELATED ROADMAP ITEMS:
EA Management: APM
Value Stream Management: VSM
Adding Public Cloud Data to the VSM to EAM integration
DATE:
AUTHOR: LX Product Champions
We are enhancing our LeanIX Value Stream Management (VSM) to LeanIX Enterprise Architecture Management (EAM) integration. The integration now offers an automatic and aggregated way to integrate discovered Cloud Objects from LeanIX VSM into your LeanIX EAM workspace. Enterprise Architects are getting an enhanced and up-to-date view into their cloud footprint and cloud spending on product/application levels to drive decision-making throughout their digital business transformation.
This present version of the Public Cloud integration for LeanIX VSM comprises only the first of many sets of features. In the future, we will add more Public Cloud resource types and features.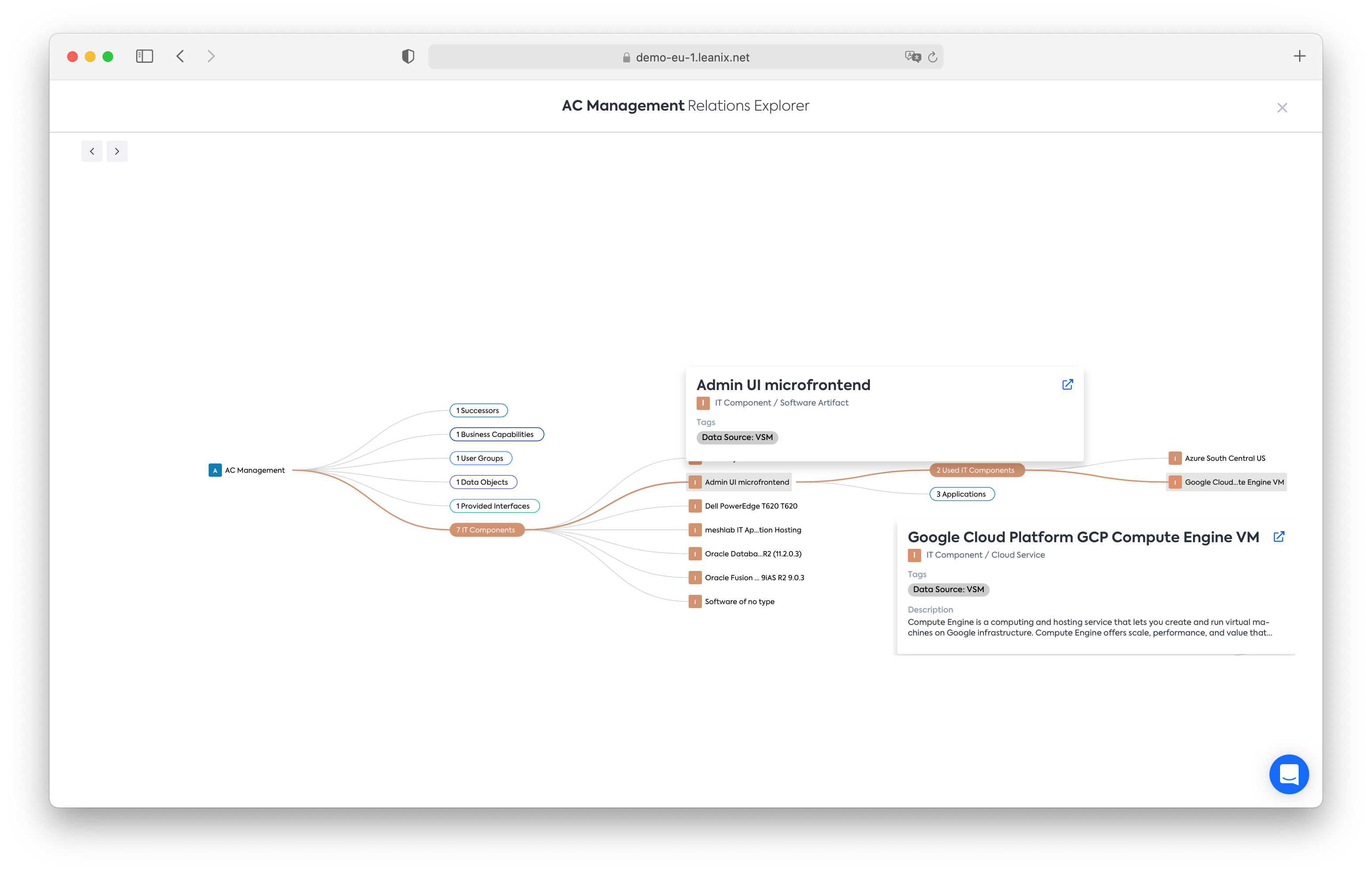 The Public Cloud enhancement is enabled by default for all customers using the integration already. Please consult or documentation if you have not enabled the Public Cloud Integration for EAM/VSM.
Below you will find the updated high-level integration schema, including the new Public Cloud integration.