STAGE:

Released

PROJECTED DONE:

Q1 - 2022
Value Stream Management: VSM
Event-driven DORA calculation and UI
STAGE: Released
PROJECTED DONE: Q1 - 2022
We will provide a new team-focused user interface (UI) for Value Stream Management that helps DevOps teams incorporate metrics (e.g. DORA) into their day-to-day development activities, such as sprint reviews, and use them to drive their own improvements to develop digital products faster.
The DORA metrics are:
Deployment frequency

Lead time for Changes

Change Failure rate

Mean time to recovery (MTTR)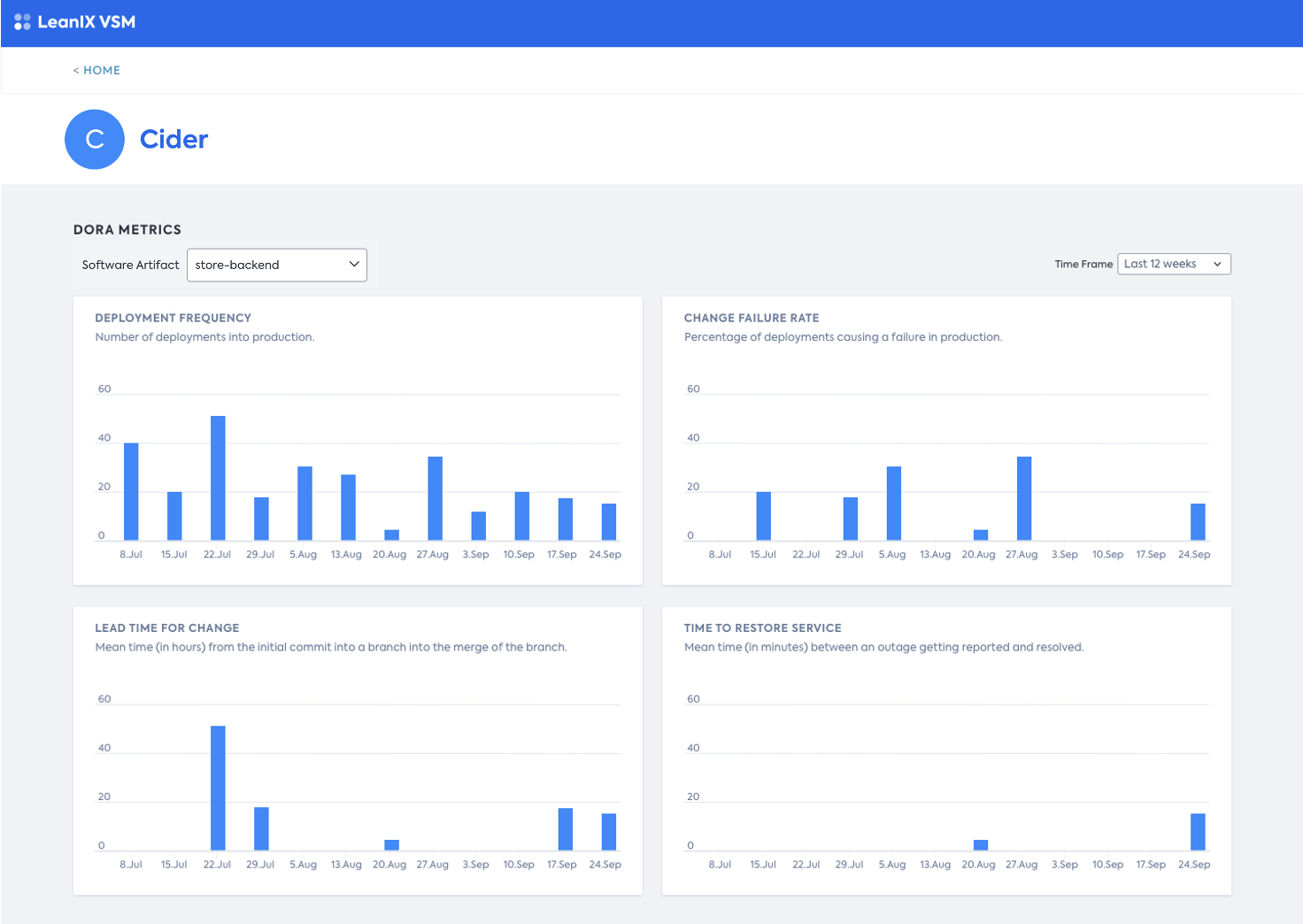 Additionally, we provide a dedicated API for event-driven data for Value Stream Management enabling customers to integrate with their code repository systems, CI/CD pipelines, and issue tracking systems of choice.
The first version of the UI will include:
DORA metrics on a team level

DORA metrics on Software Artifact level

Team Members