DATE:

AUTHOR:

LX Product Champions
SaaS Management Platform: SMP
Version upgrades for manage integrations
DATE:
AUTHOR: LX Product Champions
As technology evolves, so do the integration capabilities of SaaS applications. To ensure that customers can take advantage of the latest features and functionality, vendors offer version upgrades. These upgrades may include changes to existing integrations or the addition of new ones.
In order to ensure that the integrations are working properly, each integration needs to be re-approved by following a specific path. Admins can now easily identify all the integrated applications that have the version upgrades available by simply filtering 'Integration status' on the service list and choosing 'Upgrade available'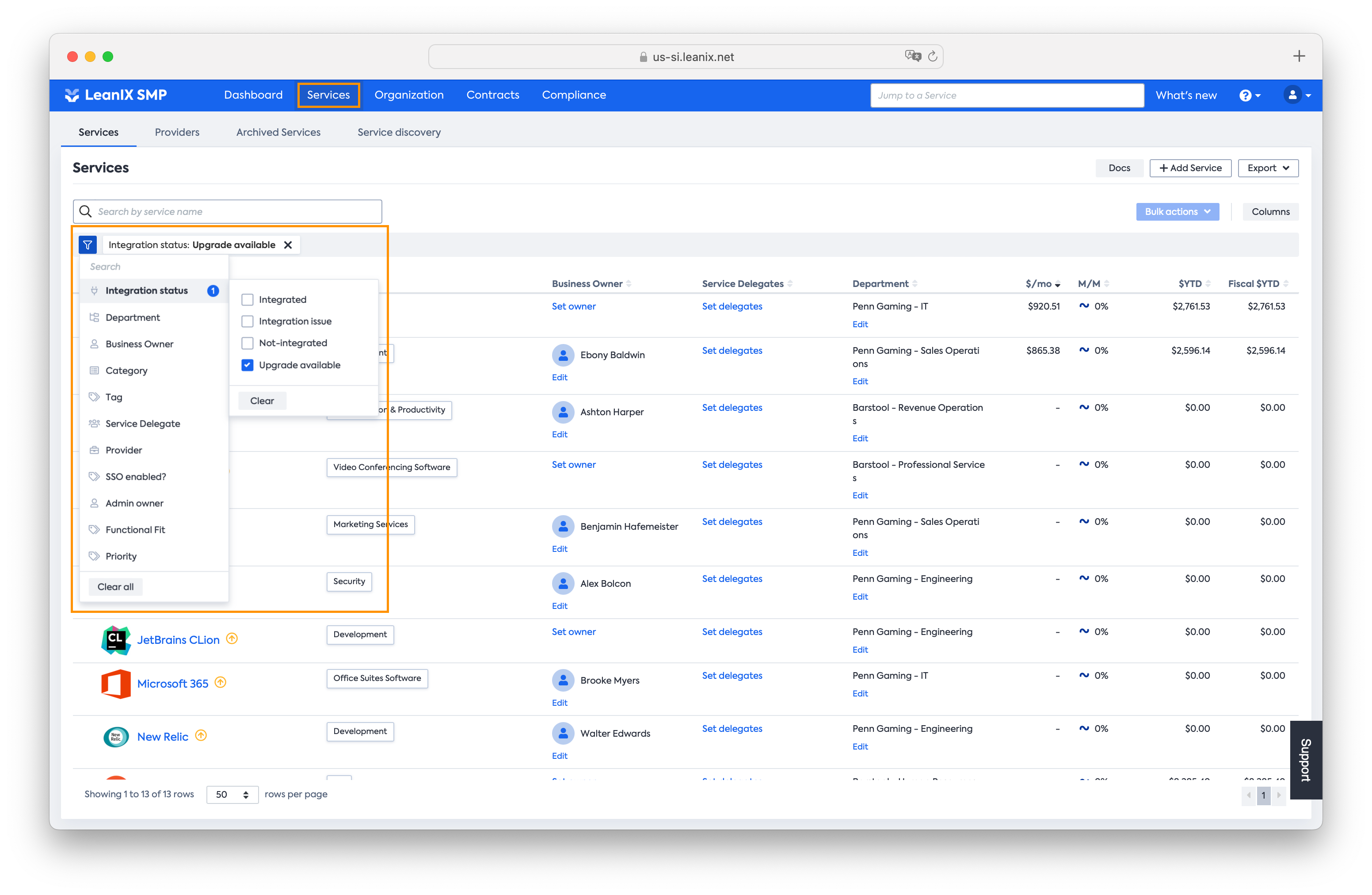 Upon filtering, the list of all available upgrades is marked with the clickable yellow arrow next to the services. Alternatively, the version upgrades will be displayed on each Service view (when available) in multiple ways:
Inside a yellow banner on the service overview page

On the side Service metadata under 'Manage Integration Status'

On the 'manage integration page of the service
Clicking on the arrow will redirect to the upgrade form where the required credentials are entered to upgrade.
Please note that clicking on the 'Upgrade' button will not affect the existing integration. SMP will only revoke and replace existing integration once the newly entered credentials are validated.
Please refer to LeanIX SMP user documentation to know more about the version upgrades for manage integrations.