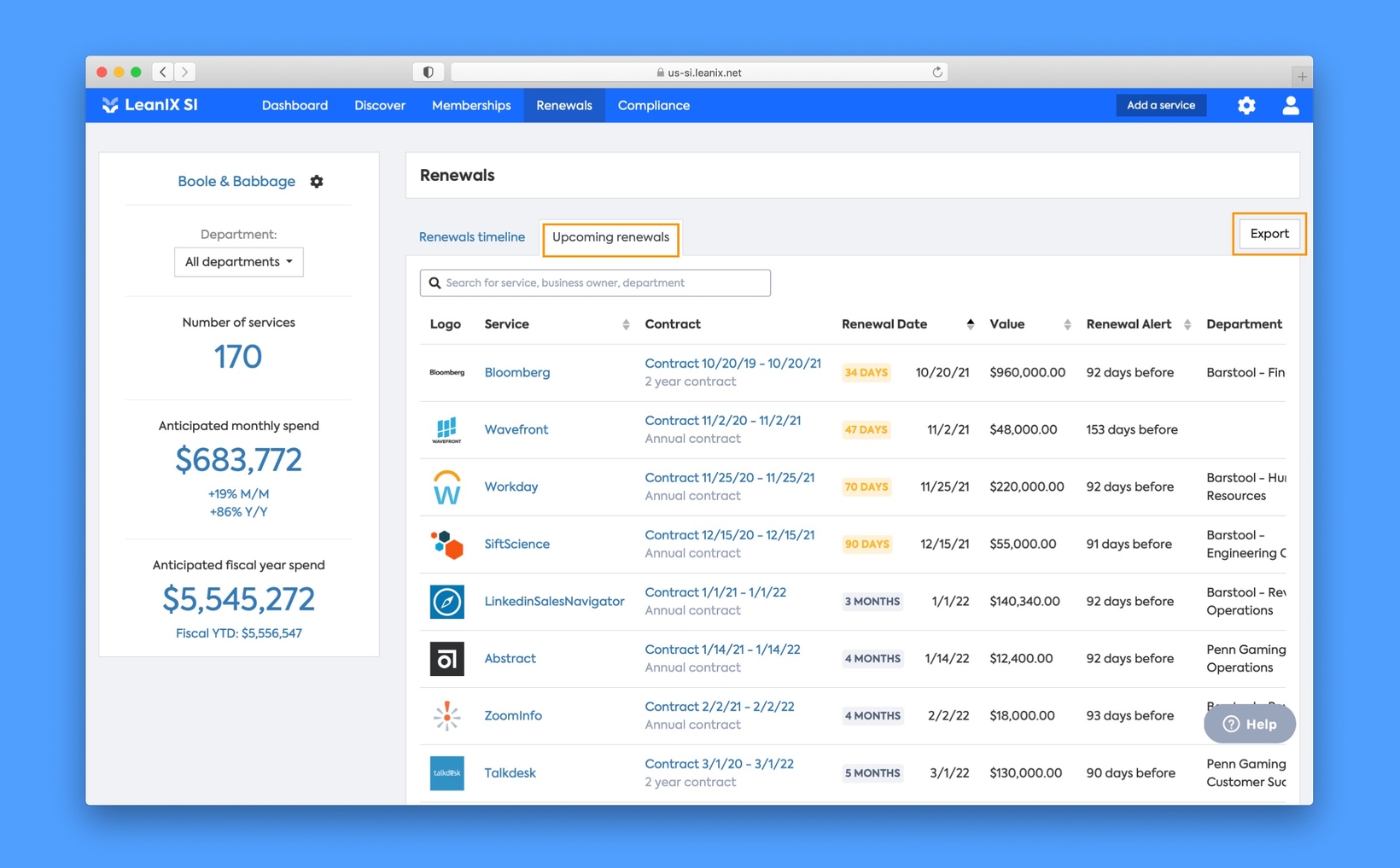 DATE:

AUTHOR:

LX Product Champions
SaaS Management Platform: SMP
DATE:
AUTHOR: LX Product Champions
As a step towards smarter and efficient renewal management, the renewals tab will be split. Admins can now see two tabs under renewals
Renewals timeline

Upcoming Renewals
In upcoming renewals, admins get a detailed overview of all the renewals. In addition to the existing columns, contract, renewal alert, department name, and business owner were added to provide admins with all the necessary information to plan their renewals. Admins can also easily export the data on upcoming renewals in a table format using the export button.