DATE:

AUTHOR:

LX Product Champions
Trigger Automations on lifecycle phase changes
DATE:
AUTHOR: LX Product Champions
An additional trigger for Automations on lifecycle phase changes in Fact Sheets allows users to take action when Fact Sheets approach specific lifecycle phases.
Based on the change of out-of-the-box or customized phases in the lifecycle field of a Fact Sheet (e.g., 'End of life'), an automated action can be defined (e.g., 'Create an Action Item' for assignees or 'Add tag').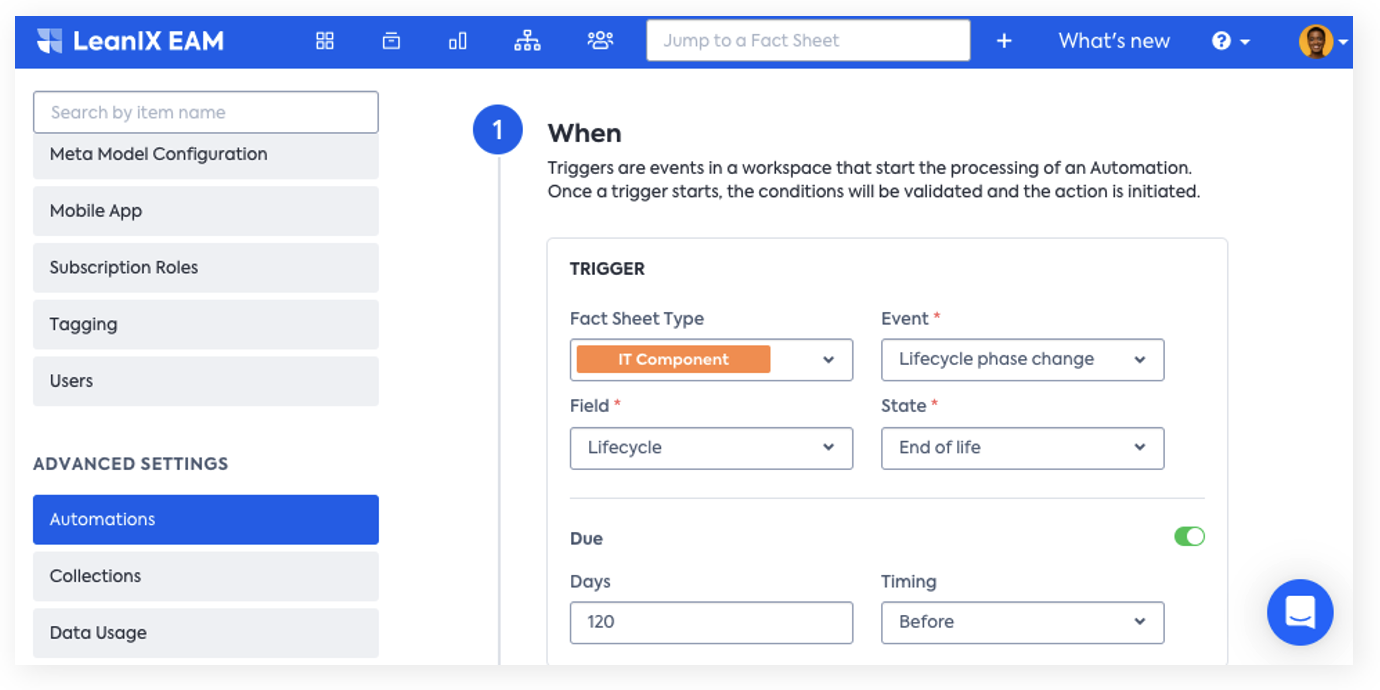 To provide timely action for approaching changes, there is the ability to define an offset in days for the action to take place before the lifecycle phase changes. As an additional safety net, further actions can be defined to be triggered with an offset after the lifecycle phase has changed.
The user documentation's 'On lifecycle phase change' section provides more details.