DATE:

AUTHOR:

LX Product Champions
Sustainable Enterprise Architecture for ESG Transformation
DATE:
AUTHOR: LX Product Champions
Environmental, social, and governance (ESG) policies are becoming increasingly important to regulators, businesses, and their customers. We've teamed up with PwC Germany and our customer Veiga to help you create a roadmap for sustainable EA. As admins of EAM workspaces with the APM module, you will find the new 'ESG Capability' listed in the admin area's 'Optional Feature & Early Access' section.
When activated, the added ESG Capability Fact Sheet type allows for collecting and managing sustainability data across architecture layers. It has a predefined hierarchy of Fact Sheets for ESG initiatives (e.g., green sourcing, modern workforce development, and corporate values). The additional Fact Sheet type has relations to the Objective, Business Capability, and Project Fact Sheet types, and each of its Fact Sheets on level 3 provides a helpful description of implications for IT, typical KPIs to measure progress, and guiding questions to stakeholders.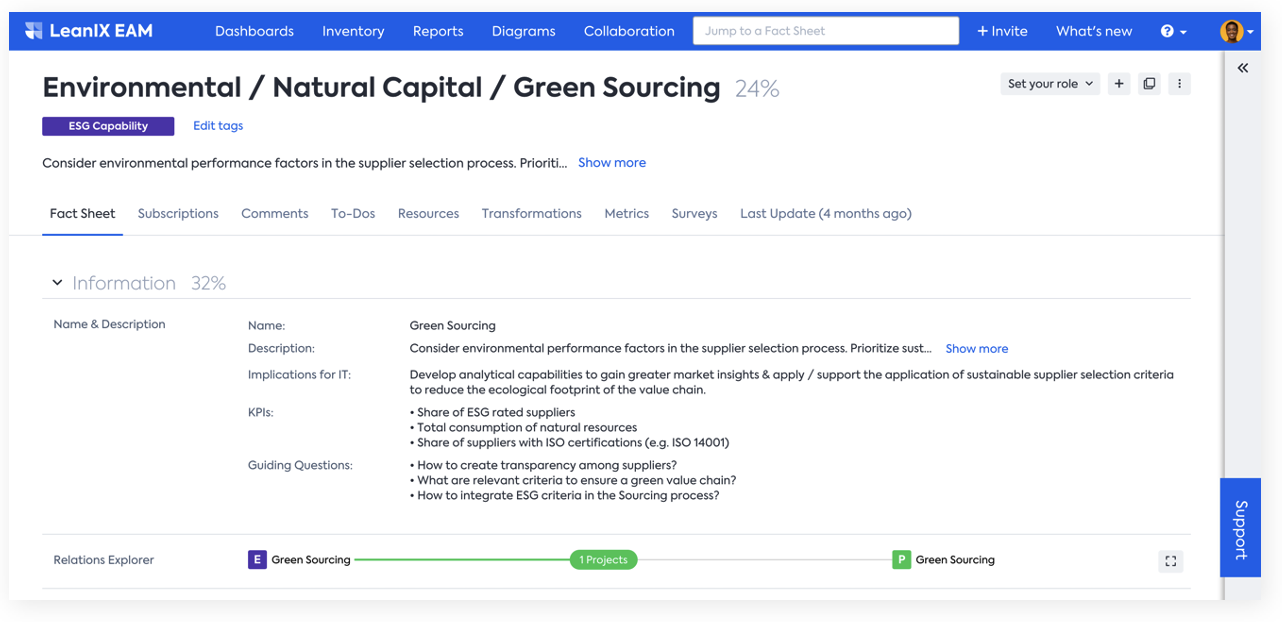 An 'ESG Capability Map', based on a Landscape report of the added Fact Sheet type, can offer guidance for defining and maturing a strategy addressing economic growth and development while simultaneously improving sustainability and transitioning to a more digitized economy.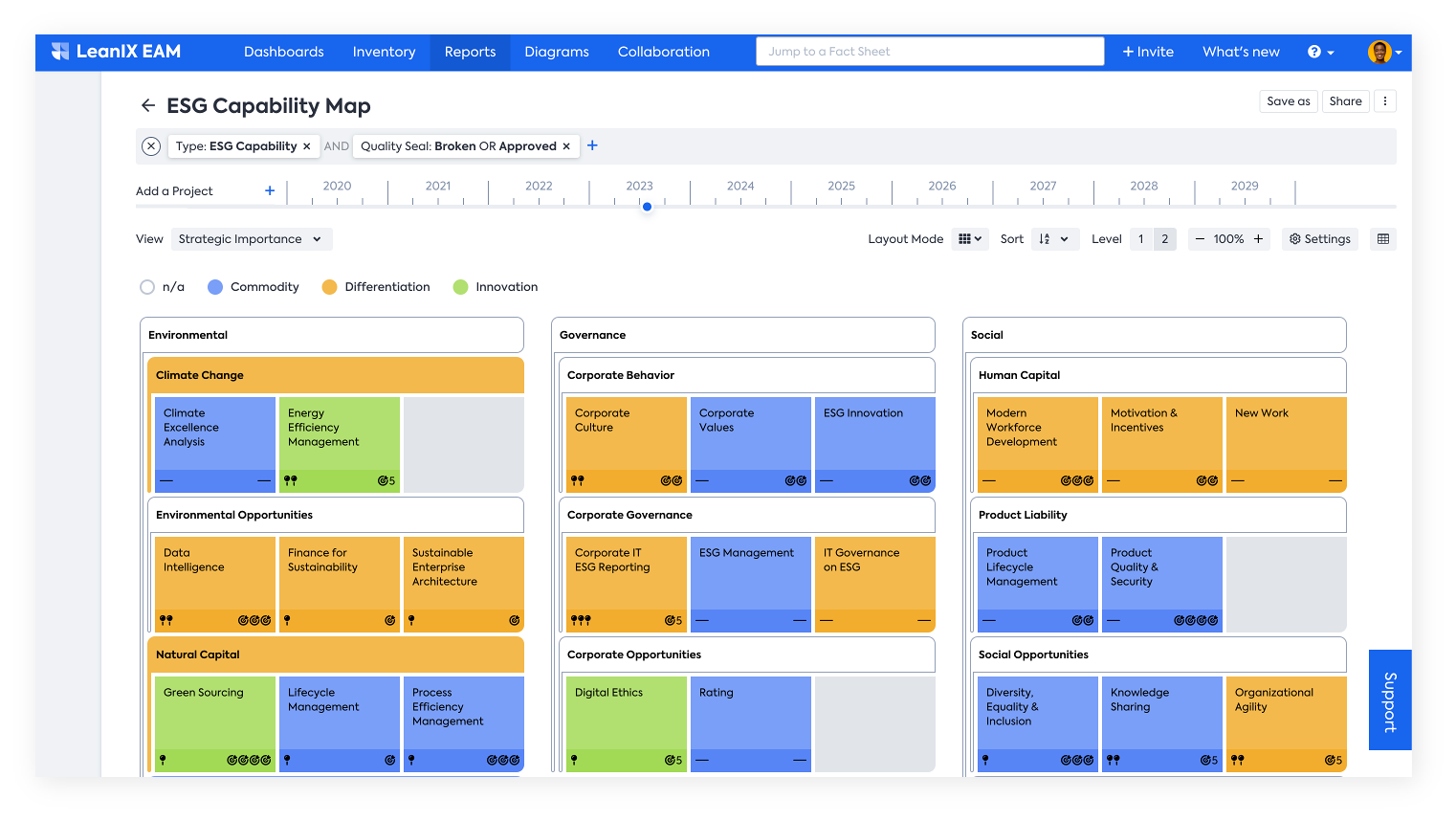 For further guidance, take a look at the 'ESG Capability' section in the user documentation and especially the joint white paper on 'Sustainable Enterprise Architecture with PwC and LeanIX'.