DATE:

AUTHOR:

LX Product Champions
Value Stream Management: VSM
Simplified navigation via tag groups in team, service, product and library catalog
DATE:
AUTHOR: LX Product Champions
Users can now select a tag group for improved navigation in the team, service, product and library catalog. Each tag group displays a count of how many entries have a given tag assigned and allows for filtering. Additionally, all entries in the catalogs display which tag value(s) they have assigned.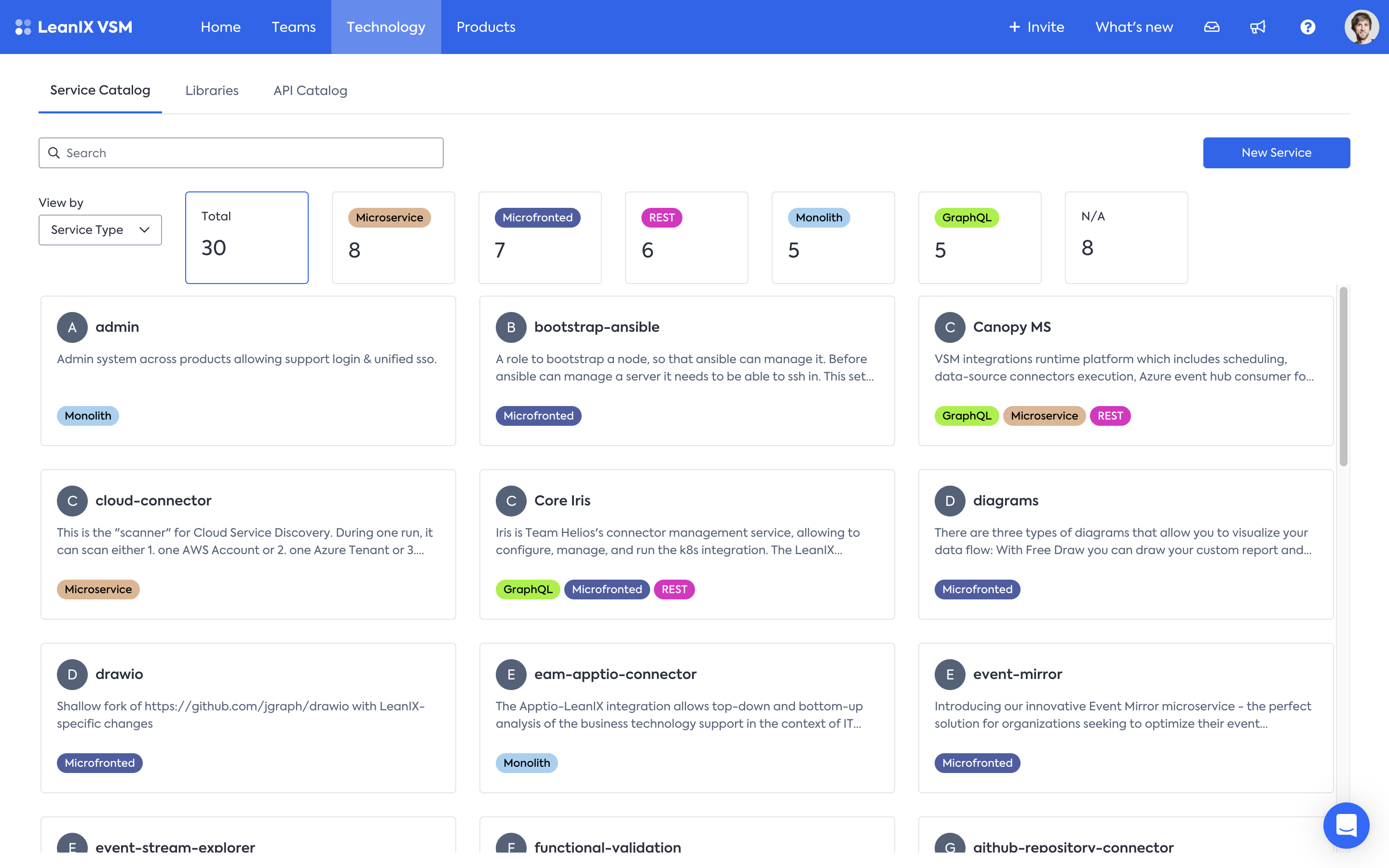 For example, users can now group the teams, services, products, and libraries by tribe, lifecycle, and maturity. Furthermore, you can monitor simple workflows such as confirming data quality for your teams and services or resolving library vulnerabilities.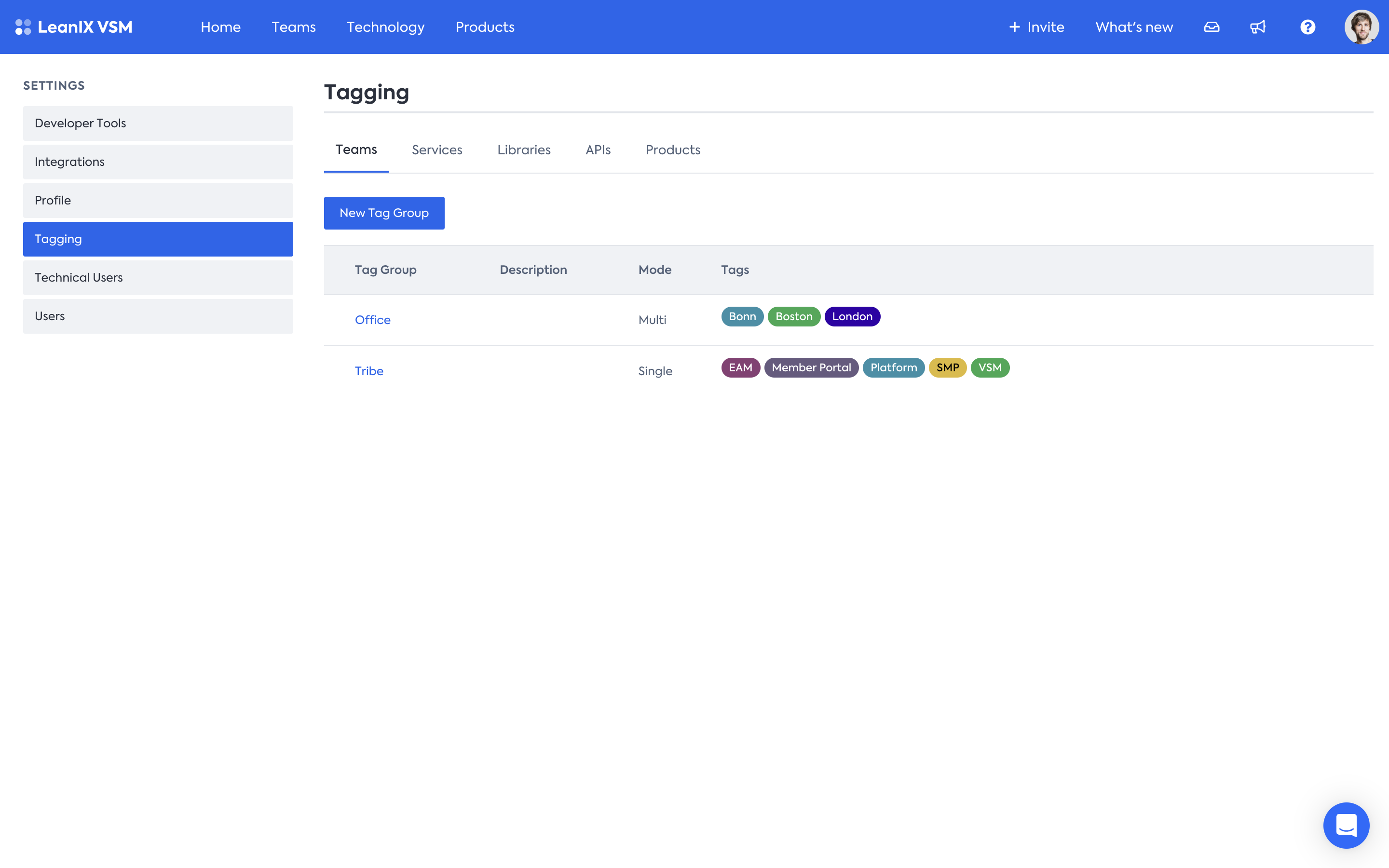 For more details, please see our user docs.