DATE:

AUTHOR:

LX Product Champions
SaaS Management Platform: SMP
DATE:
AUTHOR: LX Product Champions
To help better manage SaaS applications, we introduced a new sub-section called 'Ownership' under the about service section of each service. Within this section, customers can now assign one or more delegates along with the business owners to each service.
A delegate receives additional permissions for applications such as e.g., Adding, deleting, and managing contracts. Additionally, an overview of the currently assigned business owners and delegates is visible as columns under the 'Services' tab of the workspace.
All changes to service ownership are logged on the Changelog tab which can be accessed under the about service section of each service. This provides complete visibility on all the changes made by business owners and delegates to that particular service.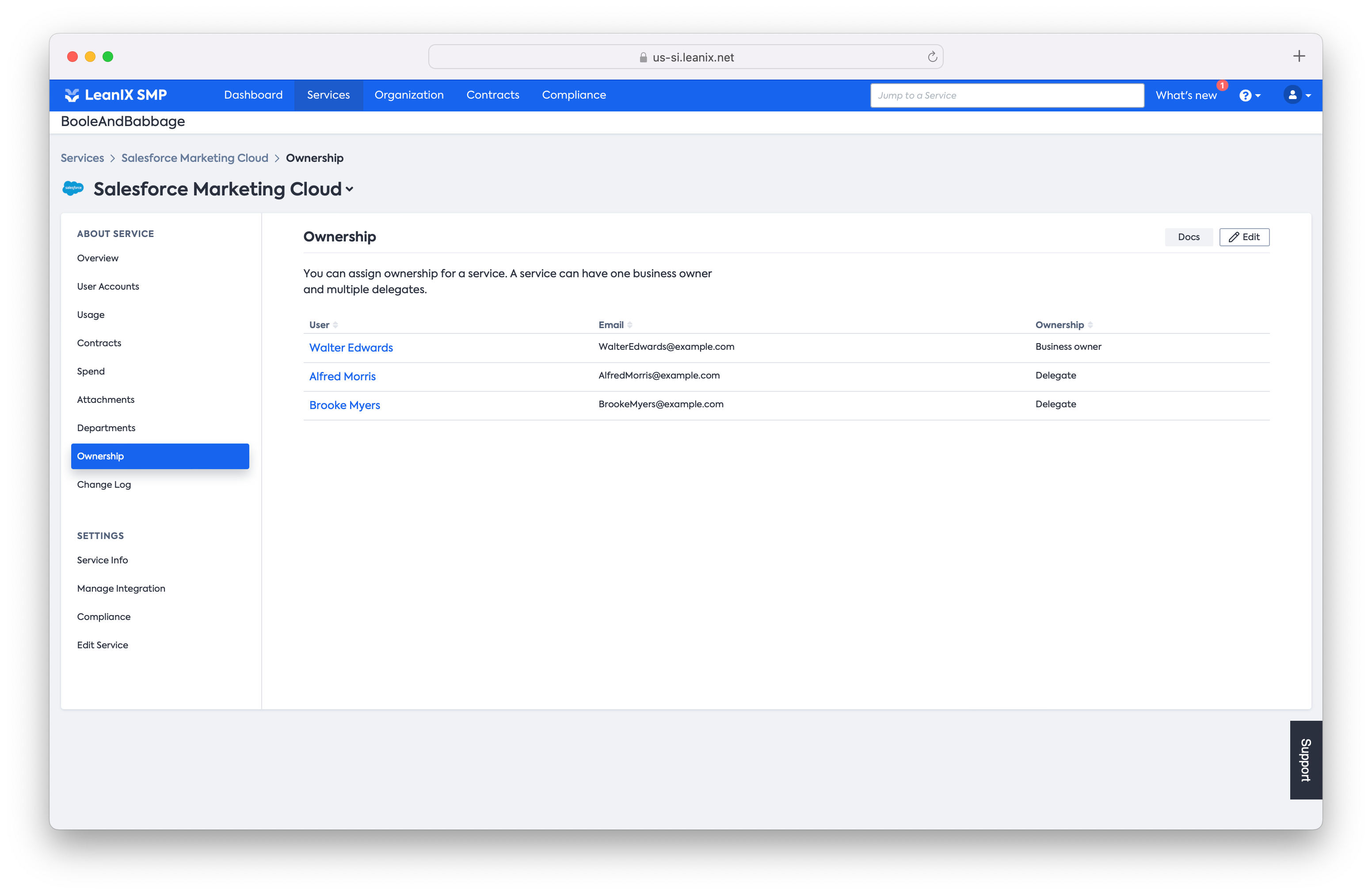 For more information on the service ownership, please refer to LeanIX SMP user documentation.