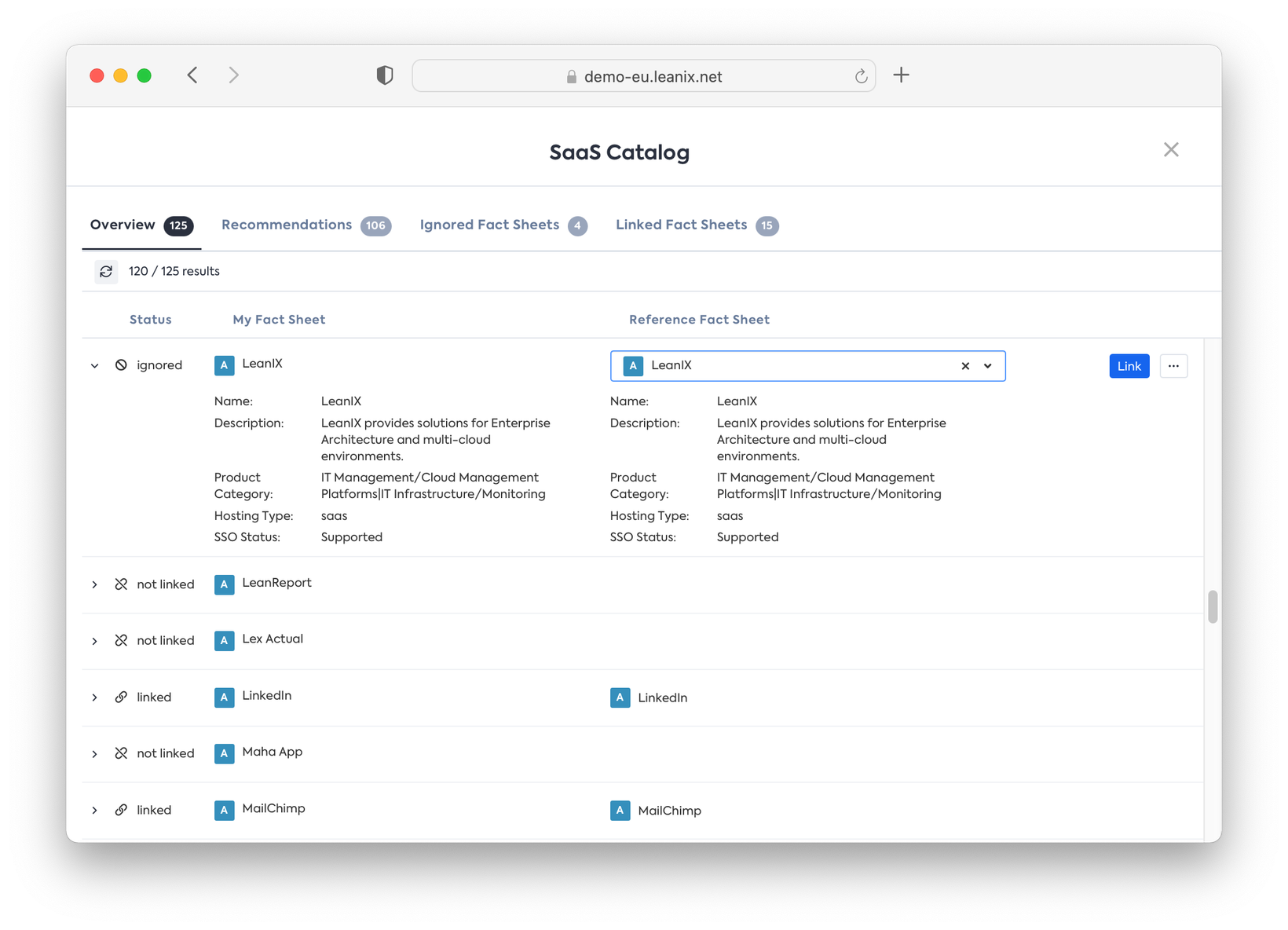 DATE:

AUTHOR:

LX Product Champions

RELATED ROADMAP ITEMS:
DATE:
AUTHOR: LX Product Champions
A reference catalog with data on 3000+ SaaS is now available, streamlining the creation of new Application Fact Sheets for SaaS. Linking Fact Sheets to the respective item in the catalog automatically adds, updates, and keeps description, hosting, and SSO information synchronized.
It's an optional feature available in the APM module that admins can activate in the 'Optional Features & Early Access' section. When activating the feature, additional subsections and fields are added to the Application Fact Sheet:
Name & Description: Product Category

Hosting: Hosting Type, Hosting Description

Single sign-On: Availability, Providers
The SaaS Catalog is accessible for users on the right side-pane of the inventory and each Application Fact Sheet details page. The usage is similar to the Lifecycle Catalog of the TRM module.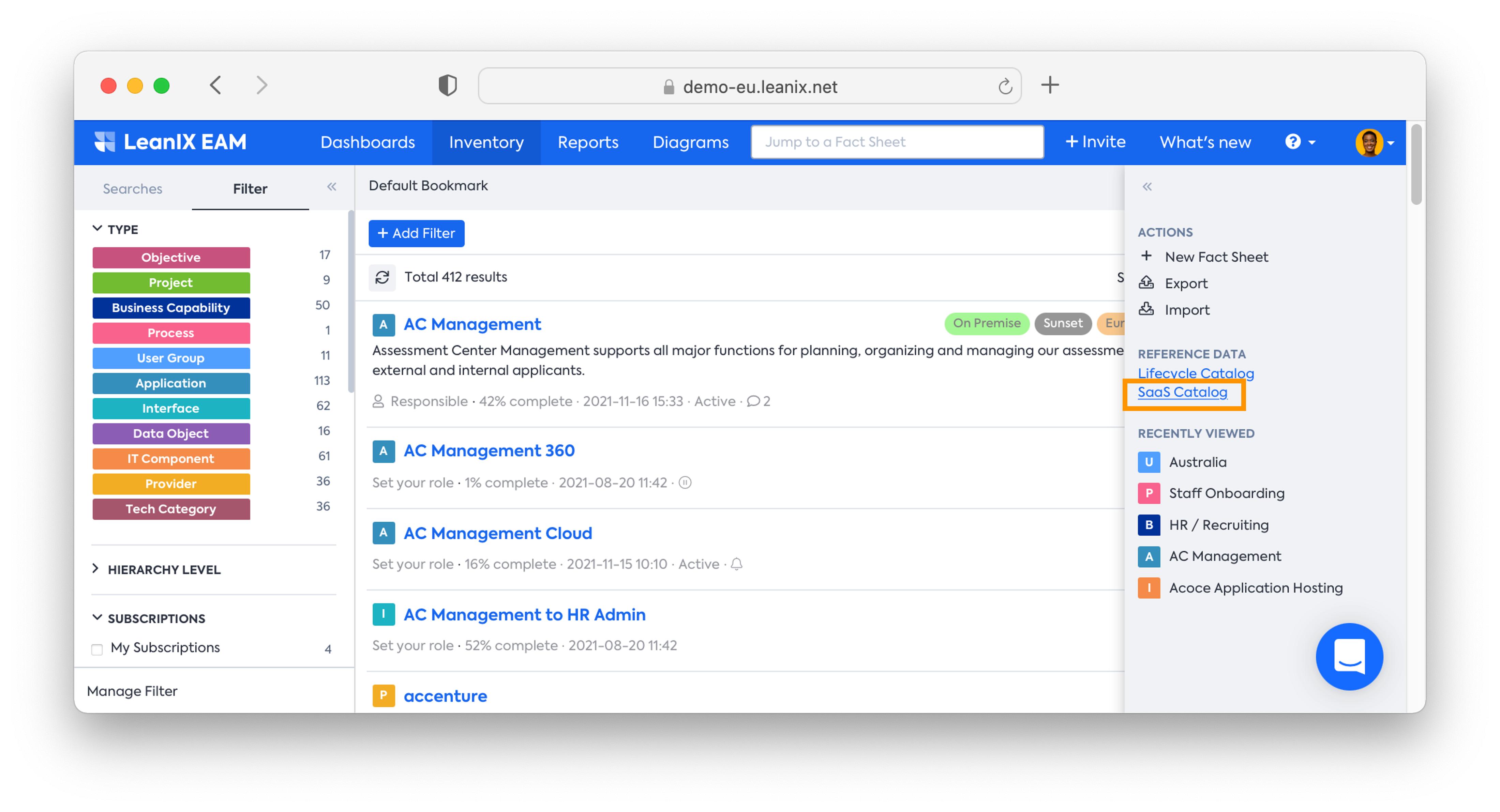 The catalog screen lets users perform linking actions without opening each corresponding Fact Sheet. It provides recommendations and an overview of the linking status of Applications in the workspace while taking the inventory's filters into account.
Depending on the setting in the 'Reference Catalog' section of the admin area, linking SaaS applications creates the relations to IT Components.
Please see the SaaS Catalog chapter of the user documentation for more information.