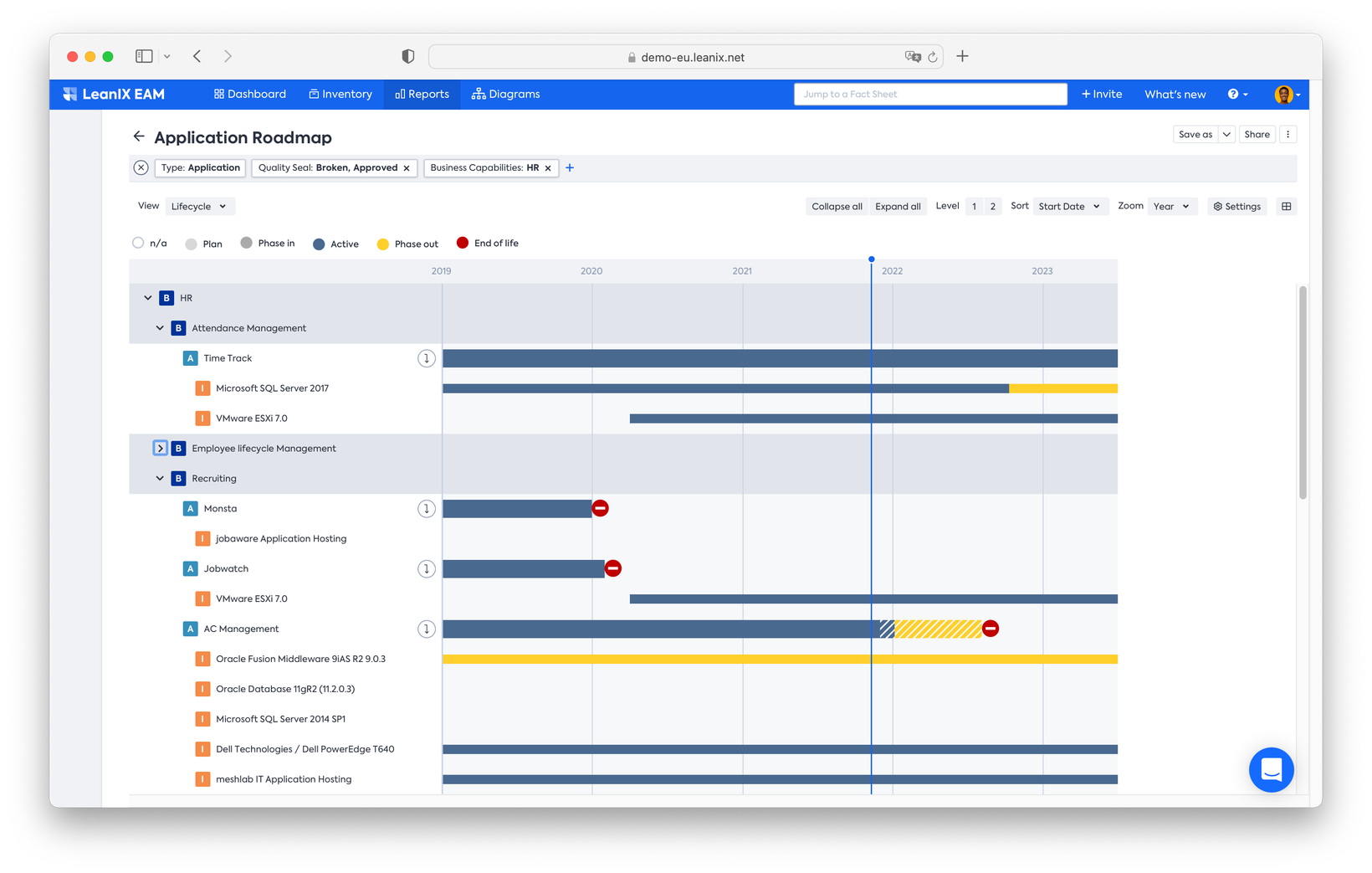 DATE:

AUTHOR:

LX Product Champions
Roadmap report improvements
DATE:
AUTHOR: LX Product Champions
Several improvements to the roadmap report have been released in the past few days:
The default timeframe has been changed to -1 to +5 years from the current date, and it's now possible to set the timeframe to custom dates in the settings.

The report's settings for labels now also apply to drill-downs and clusters.

When a drill-down is configured, all drill-downs on the report expand by default. If users choose to collapse any drill-down and save it, that state is preserved.

For a more precise overview in the roadmap report, drill-downs have been indented, background colors removed, and different background colors of clusters replaced with a grey background.