DATE:

AUTHOR:

LX Product Champions
Revamped VSM discovery integration with EAM
DATE:
AUTHOR: LX Product Champions
Using aggregated information on discovered services helps drive decision-making within EAM in a more effective way. To make the sync between LeanIX EAM and VSM more seamless, the VSM discovery integration has been revamped. The improved integration allows admins to discover VSM services and map them to Fact Sheet type 'IT Components' in LeanIX EAM workspaces. In addition, the integration provides a seamless end-to-end view in EAM on the IT Landscape that helps support business transformation use cases.
The integration can be activated from the 'Integrations' section in the Administration. On clicking 'Configure,' the integration can be set up by selecting the VSM workspace that would be synced with the relevant EAM workspace and adding the category and tag which describes how the services in VSM workspaces be discovered as newly created IT Components in the EAM workspaces.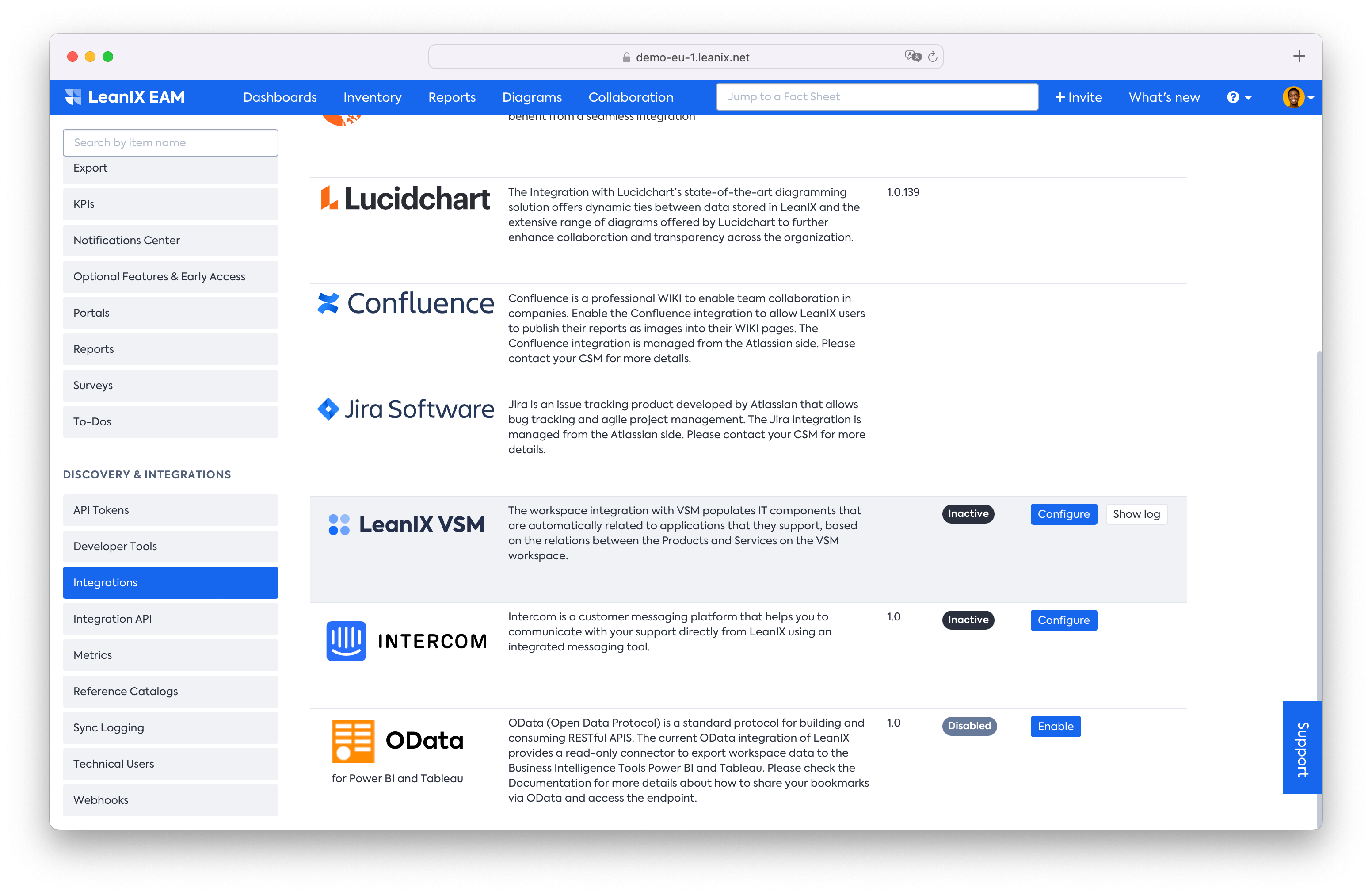 For more details about the feature, please refer to the 'LeanIX VSM Discovery' section in the LeanIX user documentation.