DATE:

AUTHOR:

LX Product Champions
Reminder: Migrate invalid field values
DATE:
AUTHOR: LX Product Champions
Take action by July 1 if you see the below notification to update certain field values of Fact Sheets in your Meta Model Configuration.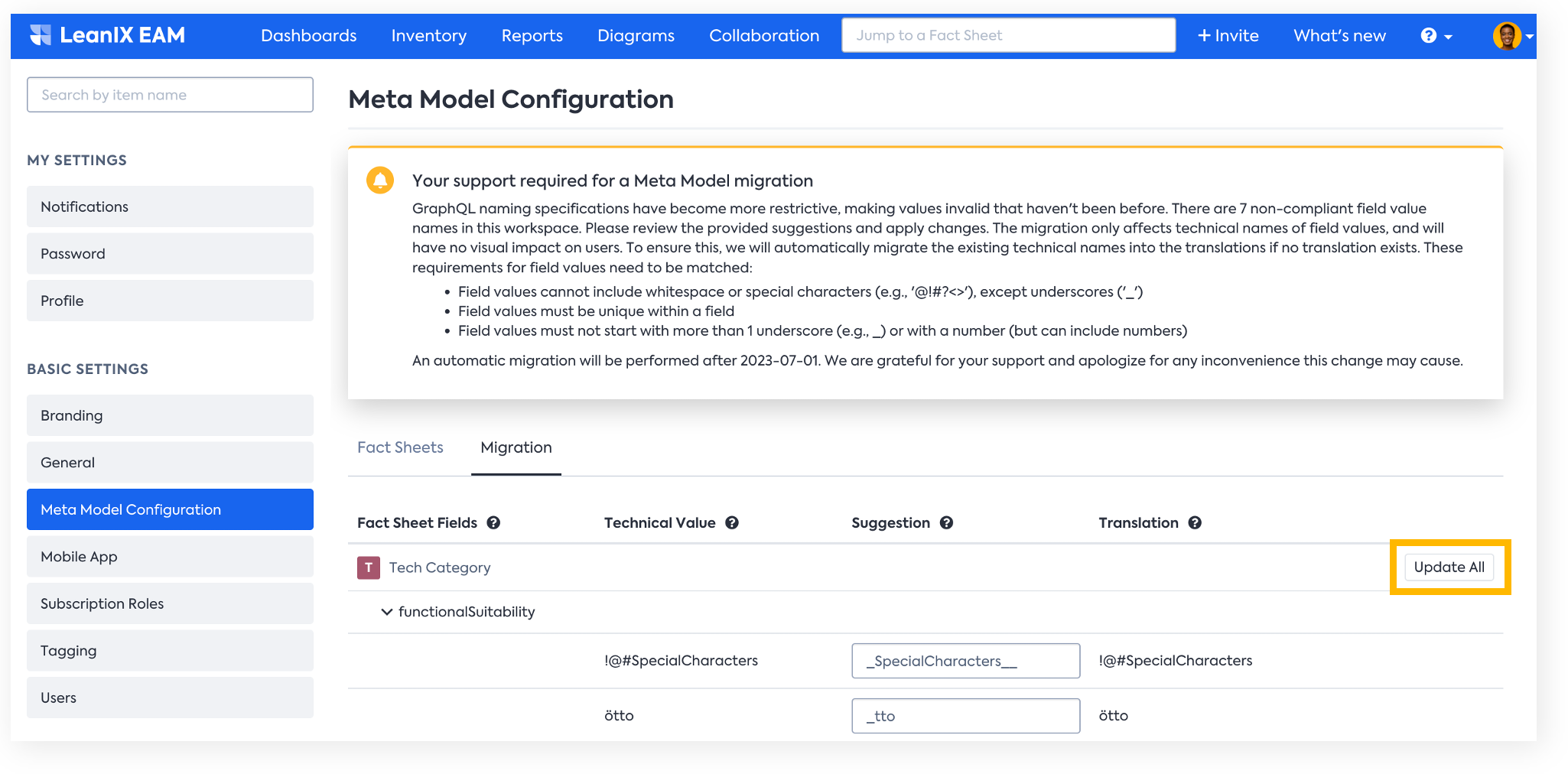 This is important because we'll automatically apply the recommended values to the affected workspaces after that day. We are grateful for your support and apologize for any inconvenience this change may cause.
In a previous announcement, we explained why this is necessary and the potential implications of changing the values.