DATE:

AUTHOR:

LX Product Champions

RELATED ROADMAP ITEMS:
DATE:
AUTHOR: LX Product Champions
The early access of the new to-dos can now be enabled by admins on-demand in the 'Optional Features & Early Access' section of the admin area. The revised feature fosters collaboration by delegating to-dos to users and letting them accomplish all work in one central place - the new inbox.

The feature includes:
The existing to-do panel on dashboards shows the new to-dos per default.

Two new to-do types – 'Action item' and 'Answer' – replacing 'Reminder' and 'Open comment'.

Access to the new personal to-do inbox for users to assign to-dos to one another and receive and work on their own assigned to-dos.

A toggle on top of the to-do panel to switch, on-demand, to the former to-dos 'Reminder' and 'Open Comments'. The toggle disappears as soon as all former to-dos are resolved.

A new dedicated and redesigned dashboard panel, 'My Surveys', listing users' current and new surveys to respond to. The new panel has to be added manually to the respective dashboards to see all incoming and existing surveys. Survey runs will not be aggregated anymore but displayed in a scrollable list.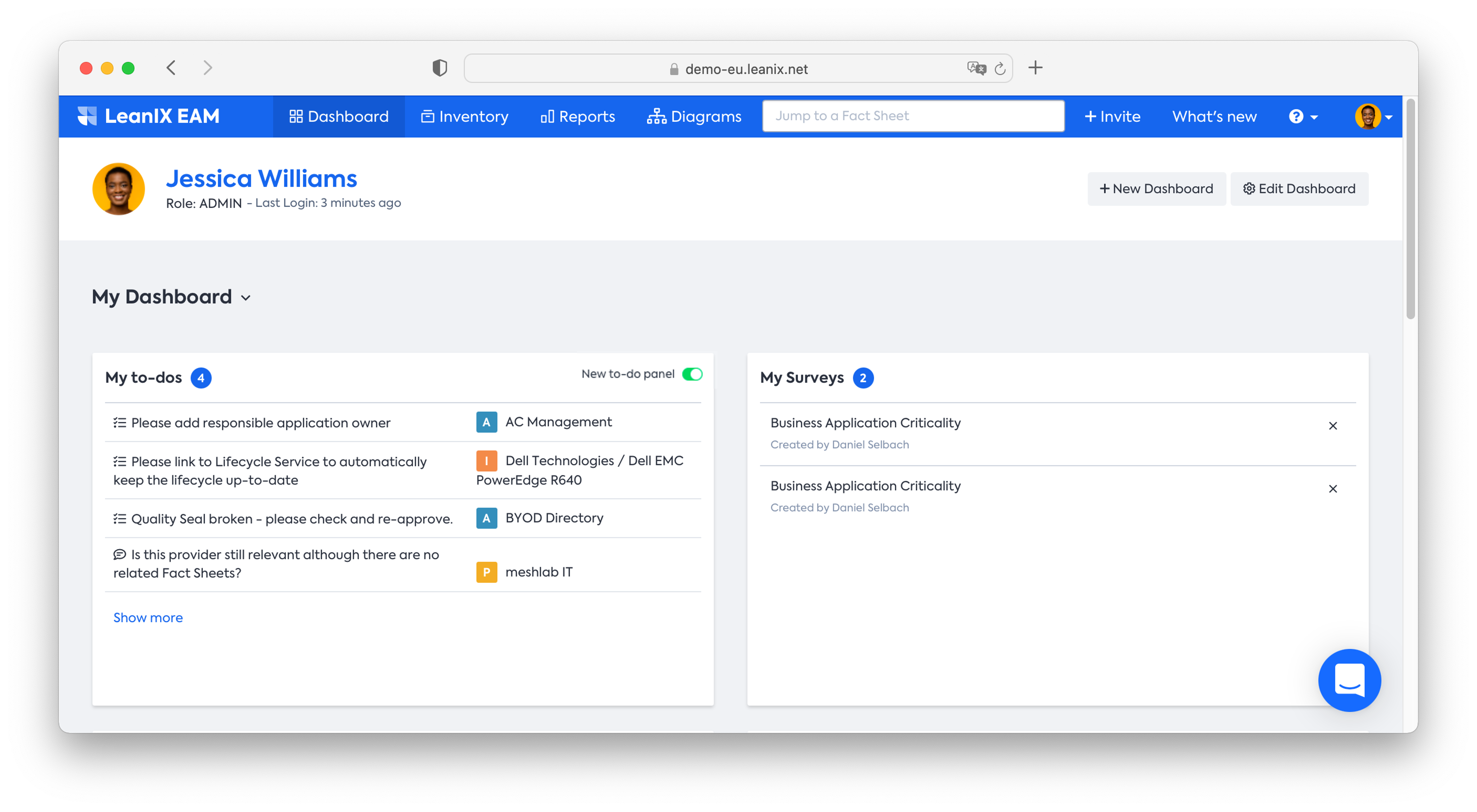 The new to-do feature is a prerequisite for SaaS Discovery and automatically becomes activated once this feature does. This adds two further to-do types – 'Import' and 'Link' – which are accessible from the SaaS Discovery inbox in the administration area.
See the 'To-dos' section of the user documentation for all details.