DATE:

AUTHOR:

LX Product Champions
SaaS Management Platform: SMP
New provider view for services
DATE:
AUTHOR: LX Product Champions
Managing a large number of SaaS applications can be a challenging task. One of the key challenges is keeping track of multiple SaaS applications that belong to a single provider, especially when dealing with major SaaS services that are part of a subscription suite or owned by a large provider that may have a significant impact on your SaaS investment.
SMP can now automatically group SaaS applications by their vendors/providers, making it easy to track and manage SaaS investments. With this feature, customers can quickly identify which providers are dominating your SaaS portfolio and assess their impact on their finances. This way, customers can make informed decisions about which SaaS applications to keep or discard, based on the value to organization and the cost.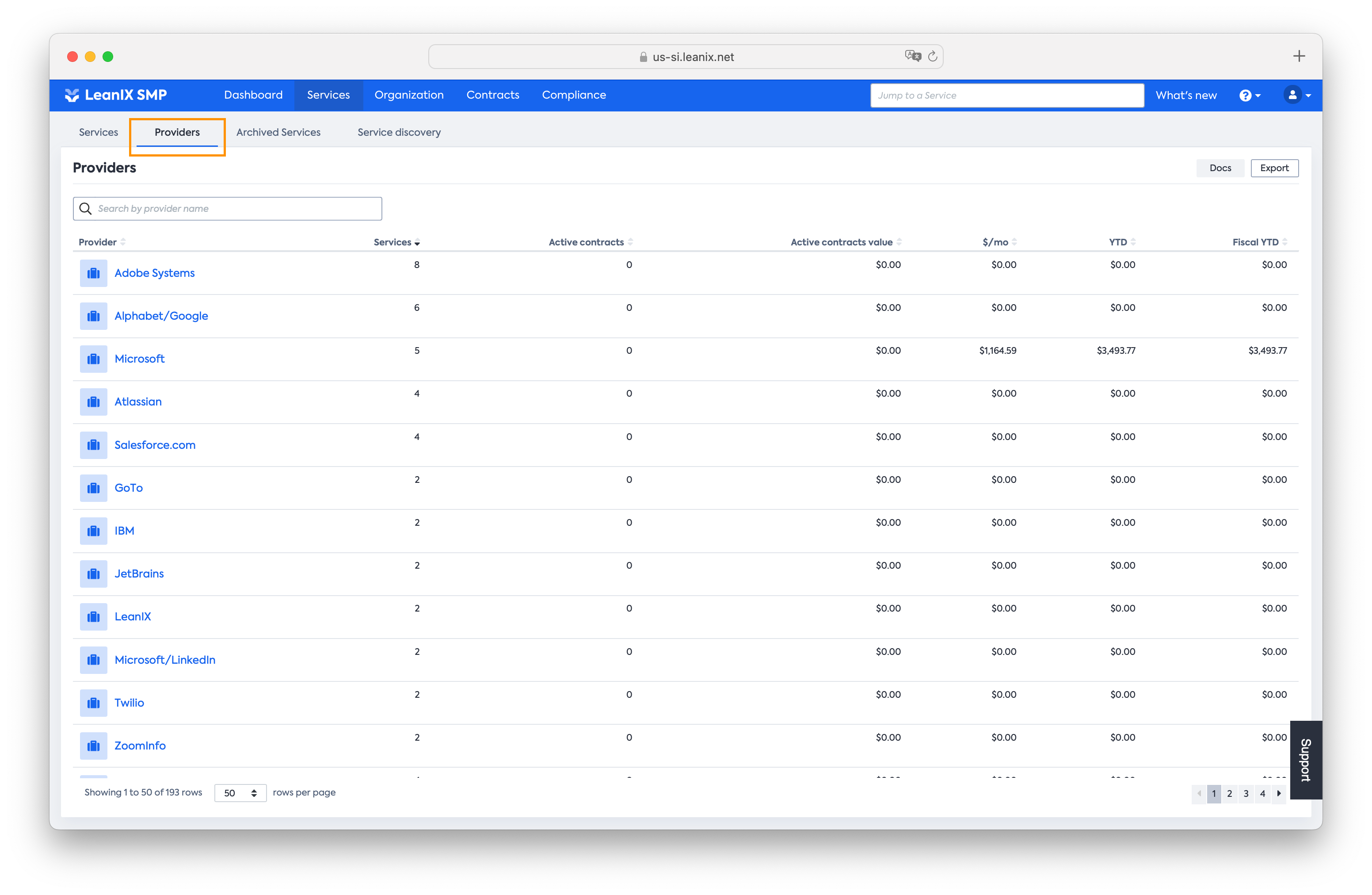 This 'Providers' view shows all the existing Providers implemented in the organization. It displays all the relevant details such as:
Number of Services

Number of active contracts

Active contracts value

$/mo: monthly spend

$YTD: year-to-date spend

Fiscal YTD: spend per Fiscal Year
Further upon clicking on a provider, SMP shows all the Services belonging to this provider. This view provides a detailed overview of spend criteria per service. Additionally, it also provides details about business owners and departments of the listed services of each provider.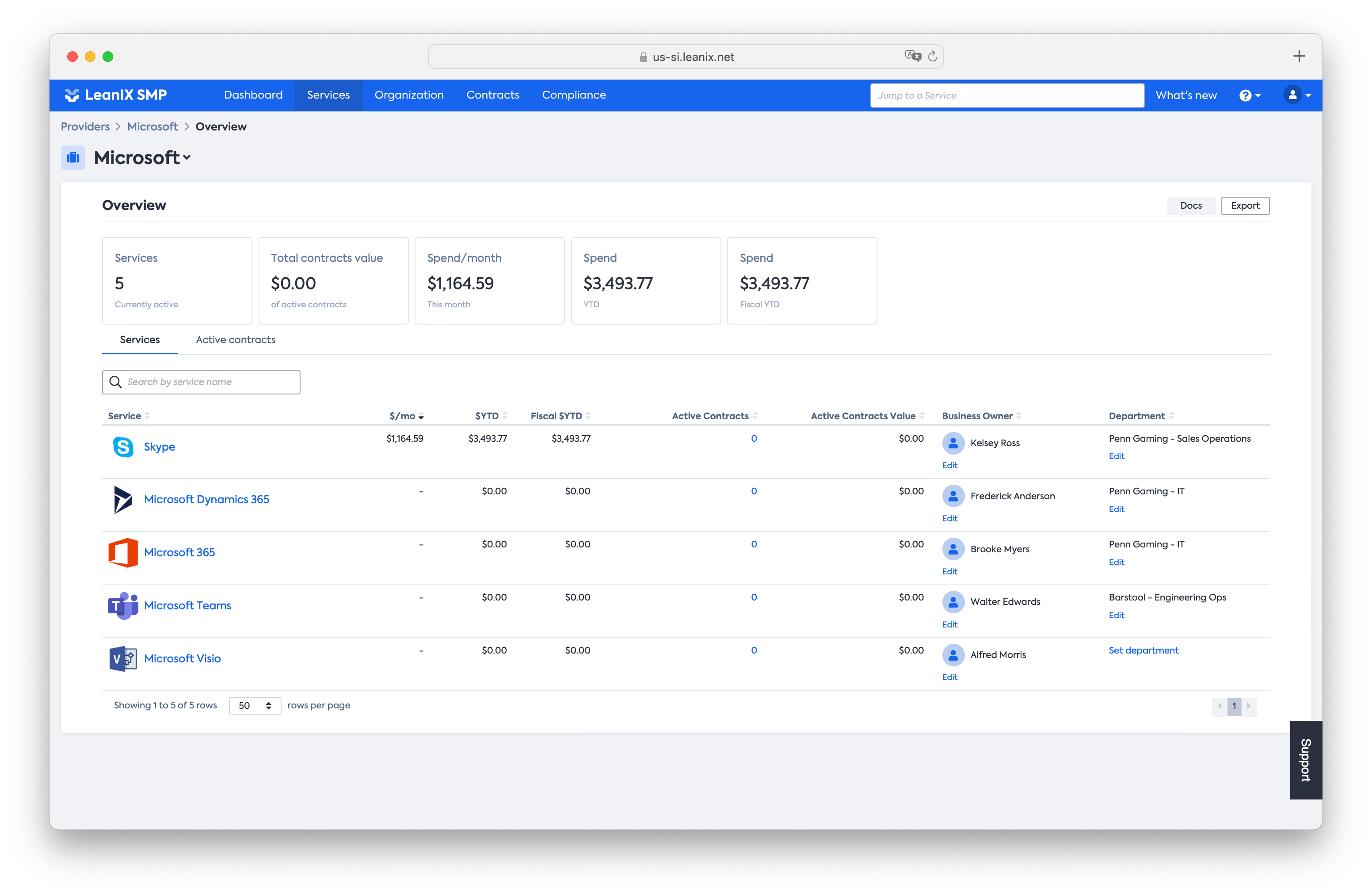 Please refer to LeanIX SMP user documentation to know more about the 'Provider' view.