DATE:

AUTHOR:

LX Product Champions
New interface for Survey response form
DATE:
AUTHOR: LX Product Champions
Surveys are essential to gather accurate Inventory data. In support of that, the Survey response form has a new user interface that enables Survey respondents to navigate the form more conveniently.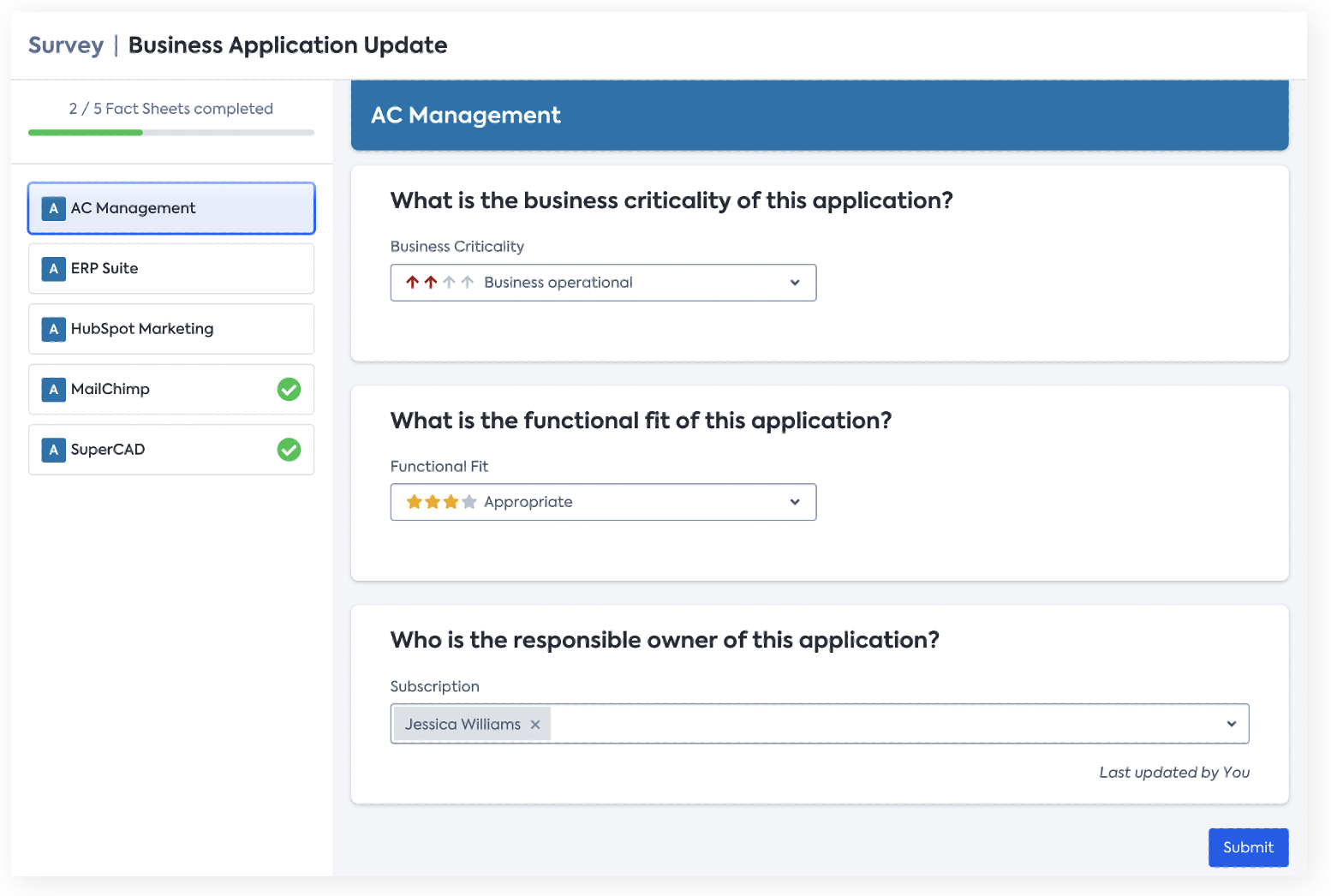 The following are the feature highlights of the form:
Progress bar: Gives a quick overview of the completion status (number of Fact sheets submitted).

Left sidebar: Informs respondents about all the Fact Sheets included in the survey, allows easy navigation between them, and indicates Fact Sheet status through a green check mark.

Auto-save: Ensures that all information entered by respondents is saved.

Improved structuring of contents: Questions are grouped in sections shown on unique cards, Fact Sheet names are prominently highlighted, and the 'Finalize' button is renamed to 'Submit.'
The new response form interface is activated by default when a run of a new or existing Survey is started and meets these conditions:
No Fact Sheet Segments are added

No conditionality applied to questions

No calculated fields in the survey

No 'Contacts' included as recipients ('Contacts' are Fact Sheet subscribers without a LeanIX account)
These conditions reflect upcoming support of additional Fact Sheet attributes in the Fact Sheets Elements that will lead to the retirement of the Fact Sheet segments in Surveys.
Admins can activate/deactivate the new Survey response form using a toggle in the 'Run Survey' tab also for new runs of existing Surveys meeting the above conditions.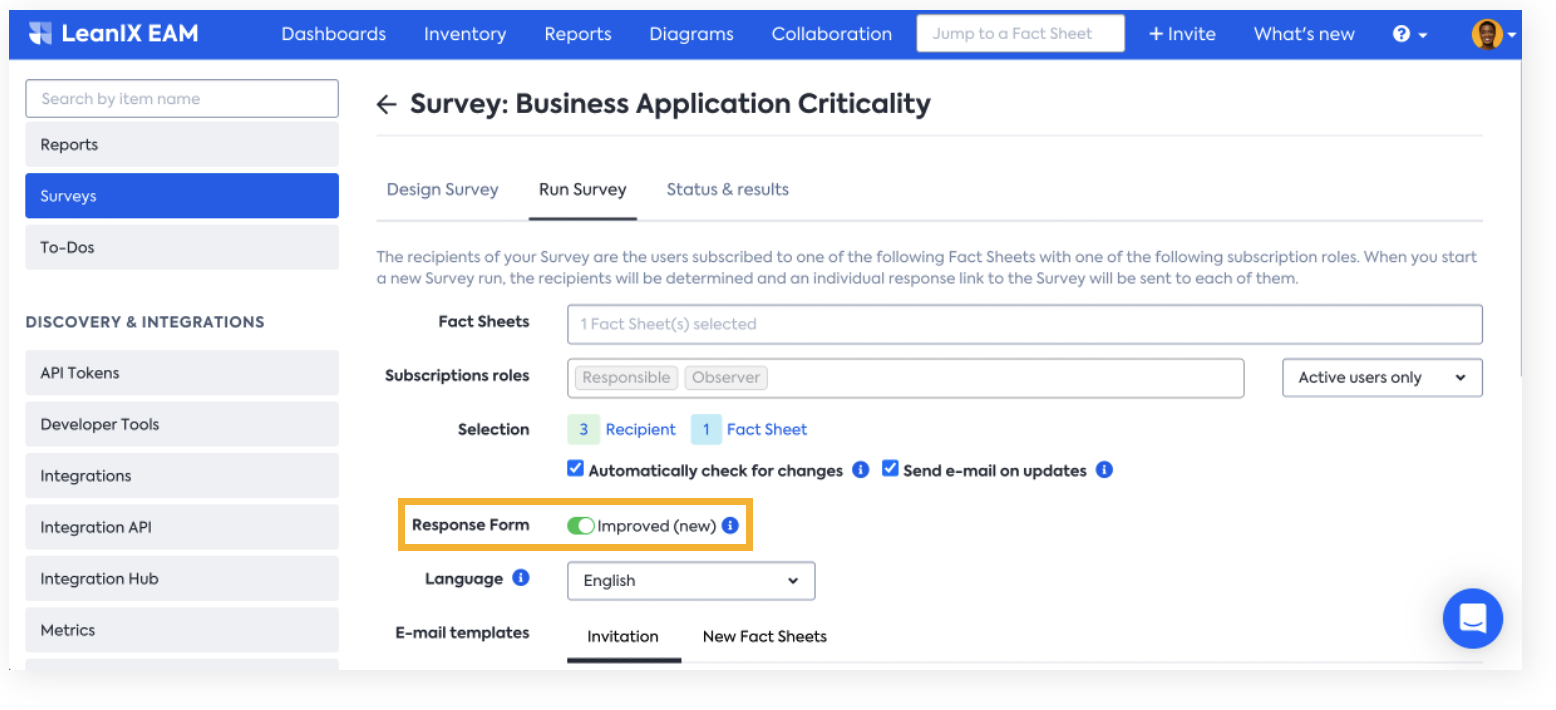 The user documentation's 'New Survey Response form' section provides more details.