DATE:

AUTHOR:

LX Product Champions
DATE:
AUTHOR: LX Product Champions
The ability to add multiple consecutive actions in the 'Then' section of an Automation removes the need to set up a variety of individual Automations to trigger more than one action.
For example, you can now prefill multiple single-select fields or add several subscriptions automatically on Fact Sheet creation with the configuration of a single Automation.
Facilitating the creation of multi-step Automations, actions can be copied, deleted, and their position changed.
This feature is the foundation for building sequential Automation flows that depend on the outcome of the previous action (e.g., sequential action items for users, where one is created right after the previous is completed).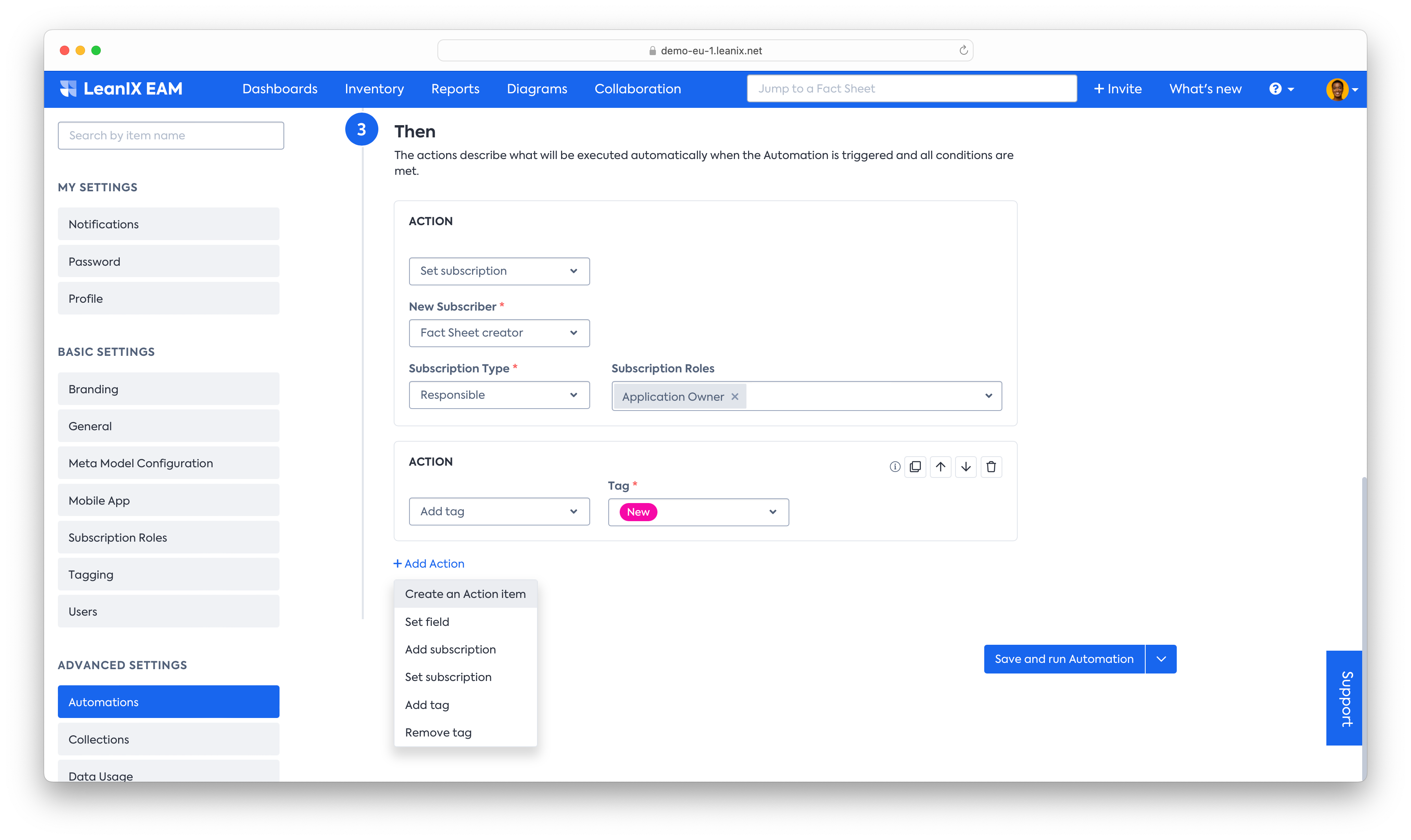 The 'Automations' section in the user documentation provides valuable tips and best practices for setting them up.