DATE:

AUTHOR:

LX Product Champions
Jumpstart into SaaS Discovery
DATE:
AUTHOR: LX Product Champions
Using SaaS Discovery - an optional feature included in the APM module - is now even easier than before. Identify more than 9000 SaaS applications by managing Discovery Integrations and your detected SaaS without leaving the admin area of LeanIX EAM.
For APM workspaces without SaaS Discovery, get started by activating it in the admin area's 'Optional Features & Early Access' section. Depending on when your contract has been signed, a contract amendment that addresses the use of algorithms to detect SaaS from connected systems may need to be signed in the activation process.
After activation, the 'SaaS Discovery' section is available, providing guidance to set up Discovery Integrations and overviews of matched, newly discovered, and resolved Applications on individual tabs.
Application Fact Sheets created from or matched to discovered SaaS will automatically be linked to the SaaS Catalog, supplying and updating it with information on the hosting type as well as single sign-on availability and providers.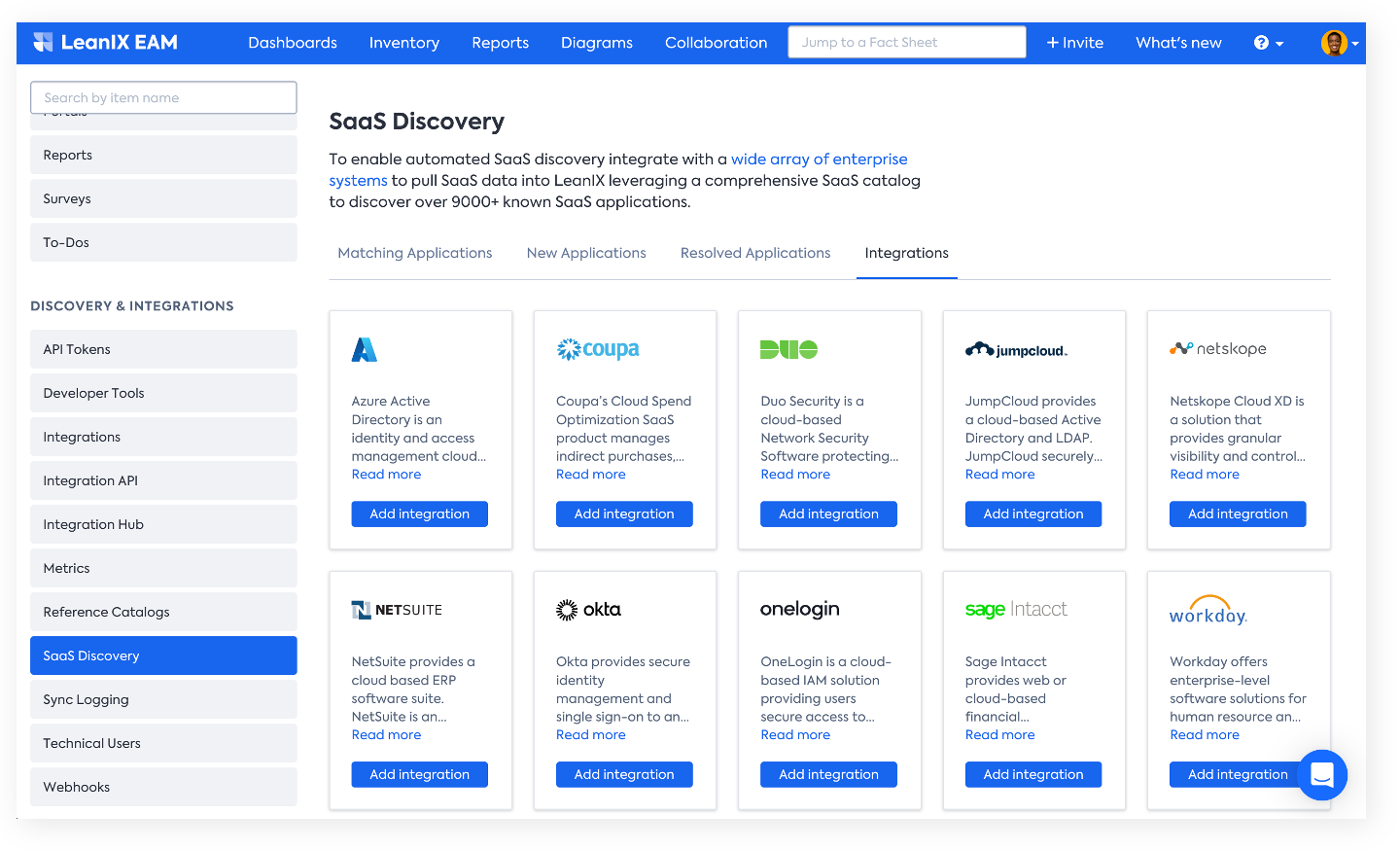 The 'SaaS Discovery' section in the user documentation provides valuable tips for setting up the integration.