DATE:

AUTHOR:

LX Product Champions
SaaS Management Platform: SMP
Introducing Alerts & Warnings
DATE:
AUTHOR: LX Product Champions
Alerts are an effective way to get notified about specific service events and help to always stay on top of the SaaS portfolio. Having a clear picture of usage, spend, missing contract and missing usage data for newly discovered services help customers manage SaaS effectively.
To help customers better manage SaaS, we are introducing 'usage alerts'. Customers can access this feature by clicking the 'Alerts' button under the about service of each individual service.
Usage alerts can be set up for each service based on trigger parameters such as:
Once the triggers are set, the customers can then add the recipients who are intended to receive the alerts via email.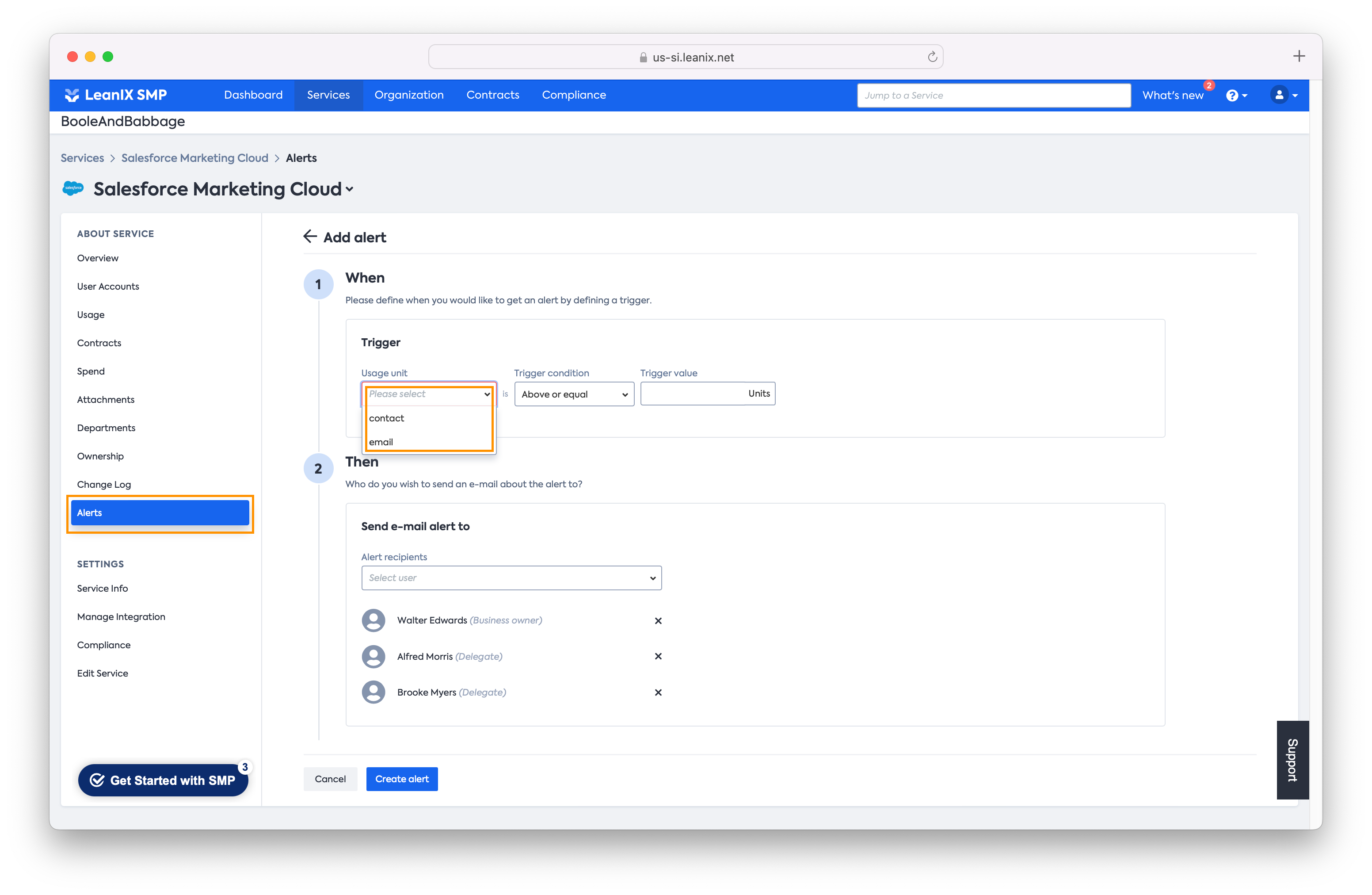 Usage alerts can only be added for services that have usage data. In case of missing usage data, customers can leverage our manage integration.
Note: Currently, alerts are only available for usage. In future product updates, we will extend the alerts for spend and new service discovery.
To know more about alerts, please refer to LeanIX SMP user documentation.