DATE:

AUTHOR:

LX Product Champions

RELATED ROADMAP ITEMS:
In-app support to upgrade to BTM standards
DATE:
AUTHOR: LX Product Champions
LeanIX provides support for a smooth transition to the redesigned BTM so that admins with BTM workspaces having Transformation Items Fact Sheets can ease into the revamped BTM at their own pace and convenience. To further support the ease of use in the redesigned BTM workspaces, two new steps are provided in the admin area's 'Optional features and early access' section:
Upgrade lifecycle to bring consistency with all other Fact Sheet types and the default data model of LeanIX. The timing section is removed, and transformation items are used only in the Lifecycle section from now onwards. The tool can calculate the start and end date of the projects by adding a specific date in the "in implementation" phase of the lifecycle of the plans.

Move impact groups to move the impacts from the 'Impacts' tab to the 'Transformations' tab on the Transformation Item Fact Sheet detail page.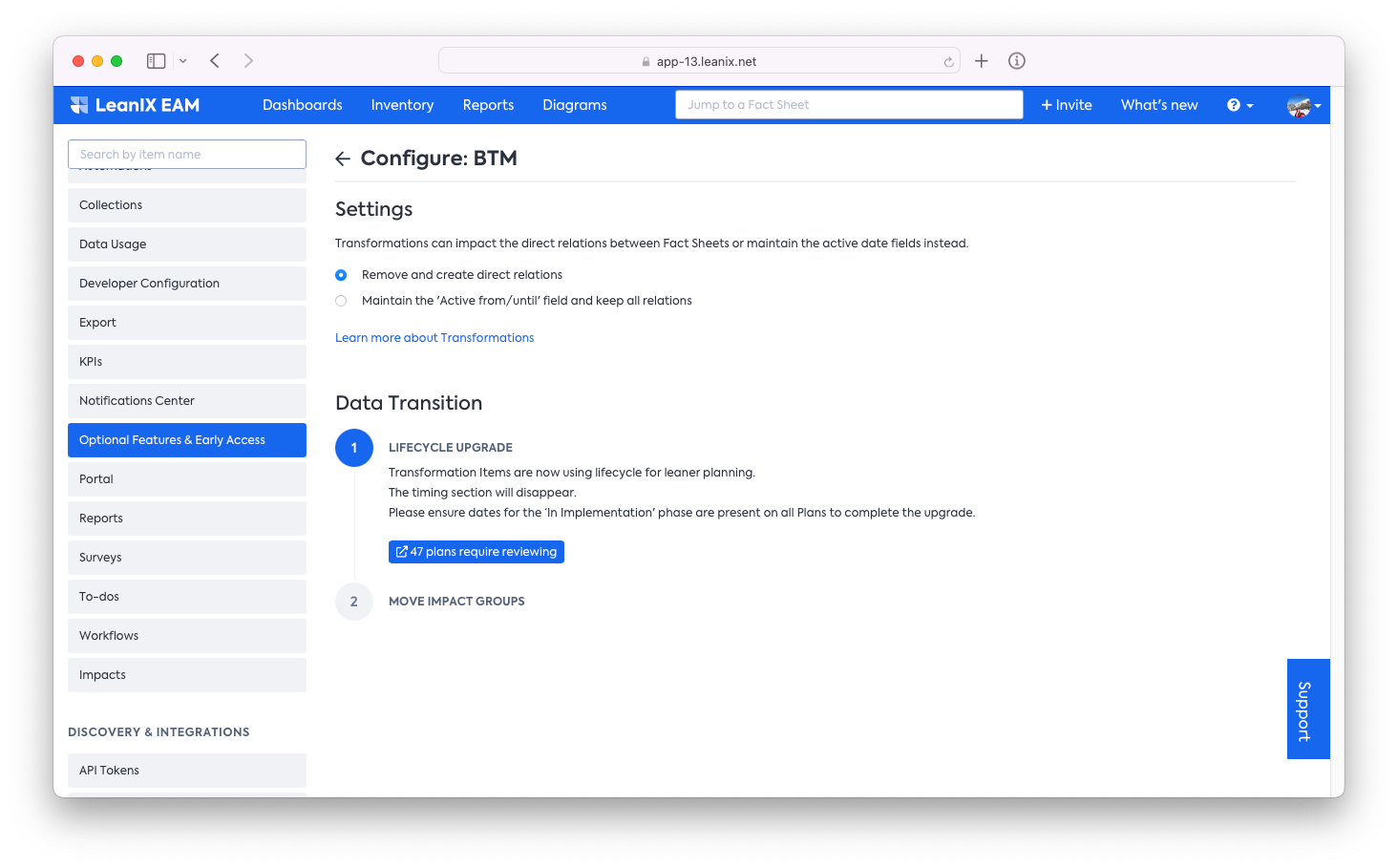 Please consult the 'Upgrading from old concept' section in the LeanIX user documentation to know more about this feature.