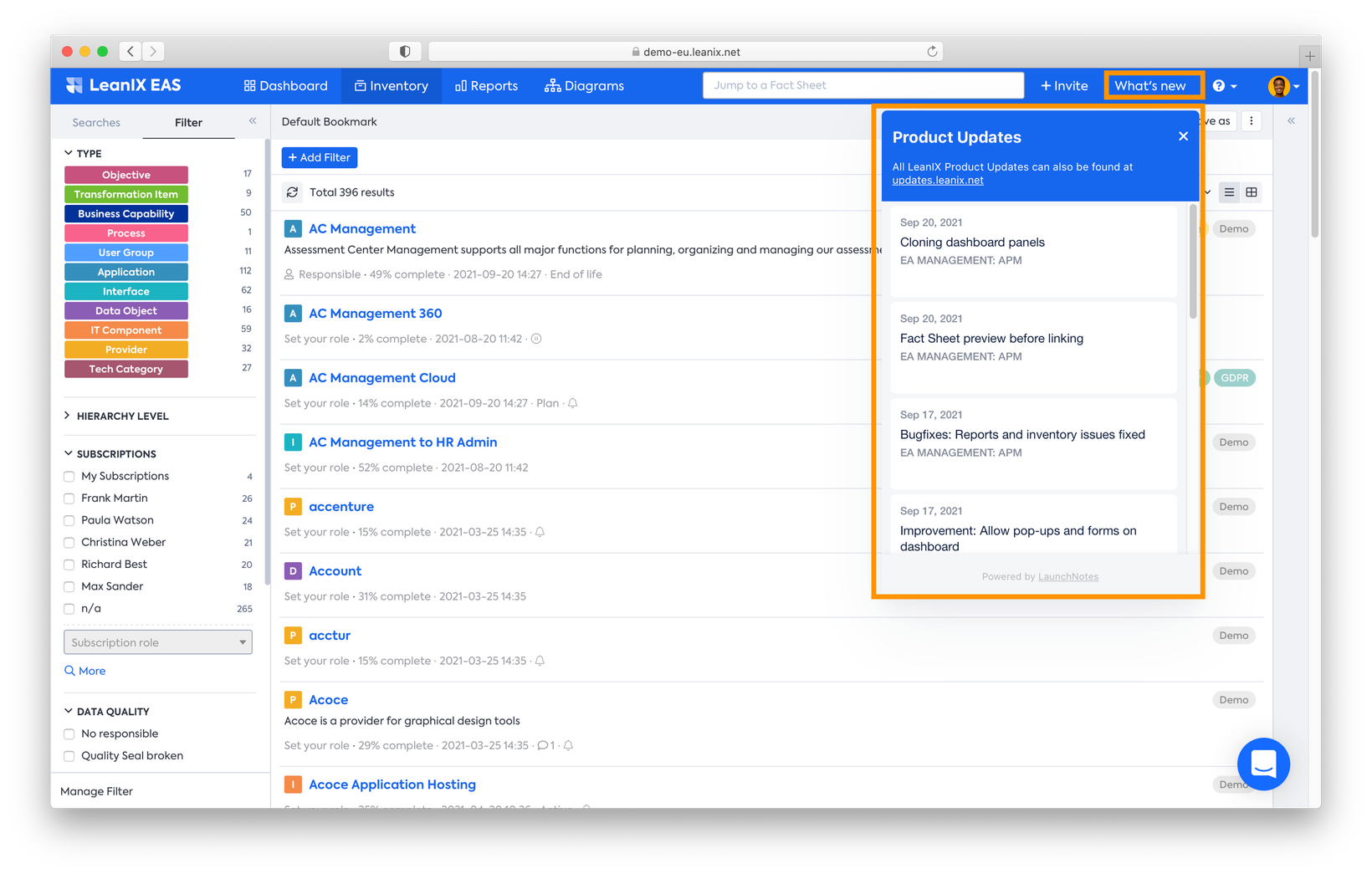 DATE:

AUTHOR:

LX Product Champions
EA Management: APM
Value Stream Management: VSM
In-app announcements of product updates
DATE:
AUTHOR: LX Product Champions
As of today, users will be informed about new releases directly in a "What's new" widget at the top of all workspaces. Notifications and announcements on updates specific to the used LeanIX product will thus be available without having to leave the workspace. We will only communicate the most important new features directly in-app, and they will only get visible once a user clicks on the "What's new" button.
To make way for this more targeted change communication, we had to switch the tool behind the LeanIX changelog. The new changelog announcing all changes will be continued at [updates.leanix.net](updates.leanix.net) and will provide additional benefits:
Dedicated announcement categories for LeanIX products and modules to filter the changelog

Subscription option for users to receive notifications about changes via e-mail or Slack for the selected categories (only if wanted)

Support of video content in announcements

Possibility for users to provide feedback on release announcements
The previous changelog will be discontinued but will stay available until the end of 2021.