DATE:

AUTHOR:

LX Product Champions
SaaS Management Platform: SMP
Improved UI & data presentation for user accounts
DATE:
AUTHOR: LX Product Champions
To improve the way we represent the user activity for each SaaS application we changed the UI of user accounts.
The activity data in the user account tab varies from the data source that the service is integrated with, e.g. if the service is connected via SSO as a discover integration. With the new UI, you will see:
First-time Login detected by SSO - This indicates the total number of unique users logging into the service through SSO for the first time for a specific period

Logins detected via SSO - This indicates the total number of user sessions for a specific period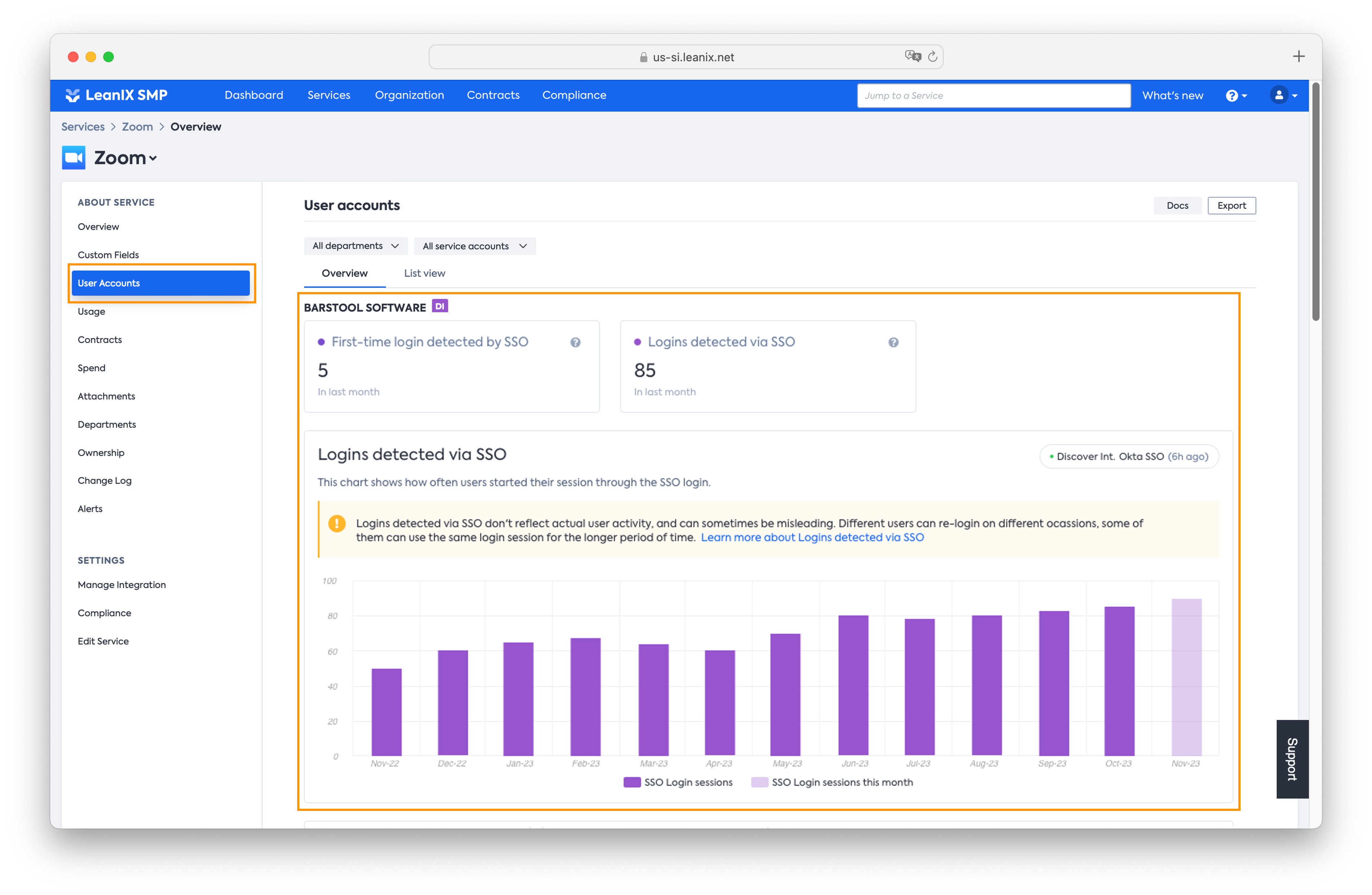 While SSOs share user activity, the login sessions do not reflect accurate data which may lead to misinterpretations. This is because SSO sessions always factor in re-logins and longer period login sessions. For accurate user activity, we, therefore, recommend integrating all services directly with SMP leveraging the SMP manage integrations. 

When a service is directly integrated to SMP via a Manage Integration, the following details will also be available: 
Total user accounts

Active user accounts

Monthly active users

Last seen activity
To know more about the new user accounts UI, please refer to LeanIX SMP user documentation.