DATE:

AUTHOR:

LX Product Champions
SaaS Management Platform: SMP
Improved contract handling & contract renewal management
DATE:
AUTHOR: LX Product Champions
We redesigned the renewals tab to improve contract handling and effectively manage contract renewals. This redesign includes renaming all tabs and implementation of new filter capabilities.
On the dashboard overview, the 'Renewals' tab is now renamed to 'Contracts'.

Under the Contracts, the tabs 'Renewals timeline' and 'Upcoming Renewals' are renamed to 'Contracts timeline' and 'Contracts list'.
The contract timeline for each service visually appears based on the contract type, such as:
Manual renewal

Auto-renewal

Monthly subscription
On the timeline, the contract events are also visible such as renewal alerts and contract termination. Navigating to past/terminated contracts is also now possible by simply scrolling upwards.
Customers can now easily access all contracts and search for a specific contract by typing the service name in the newly added search bar. The new filter option enables customers to filter contracts by:
Renewal in (3 months, 6 months, 1 year, or custom)

Contract type (Manual renewal, Auto-renewal, monthly subscription)

Contract Status (Active, Upcoming, Past)

Department
In addition to this, contracts can be sorted based on:
Contract start & end date

Contract value

Renewal alert date

Service name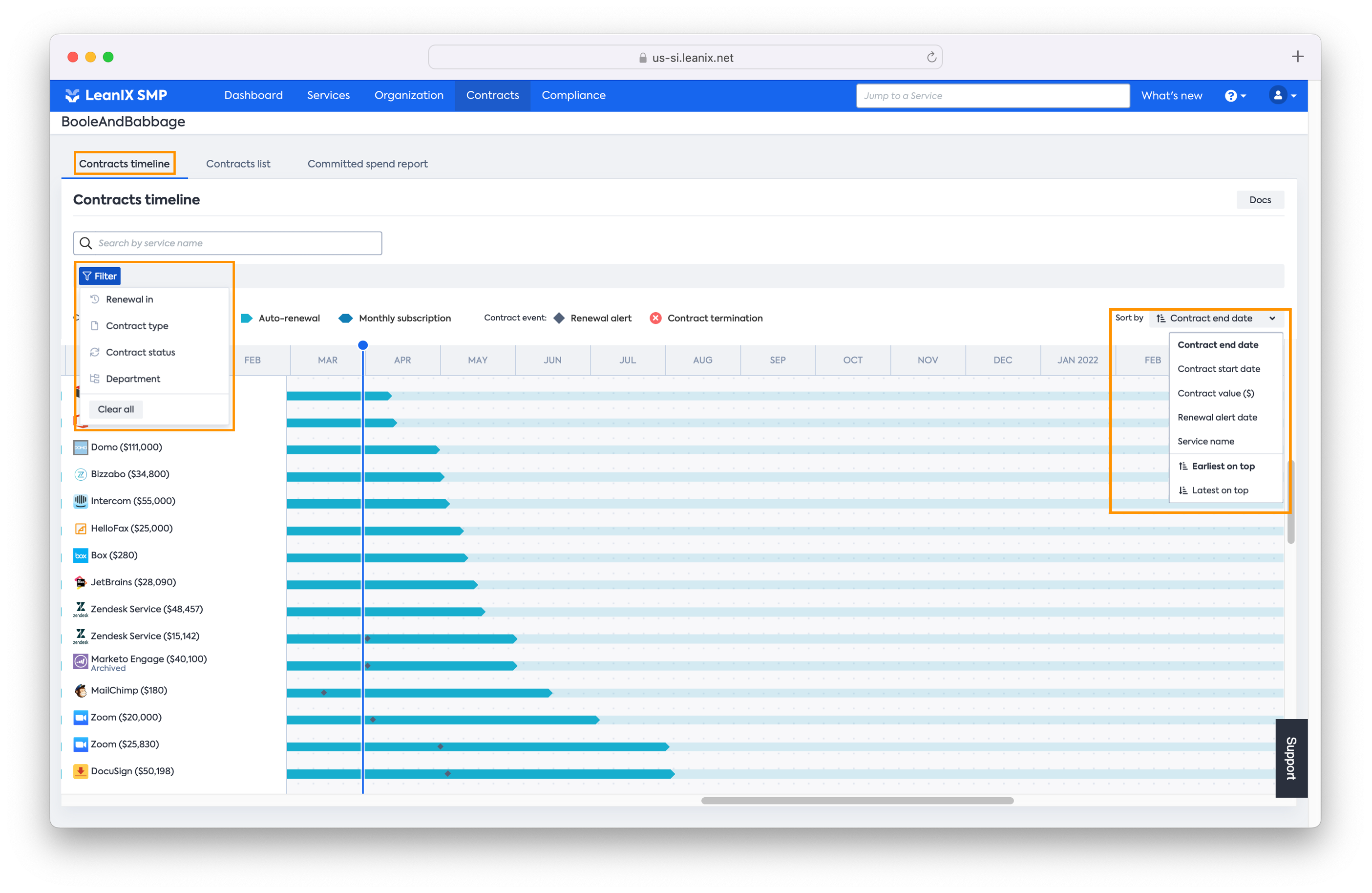 Exporting all contracts is now easy and at a click of a button. If the customer applies a specific filter to view the contracts, then the customer can get the option to export the filtered contracts.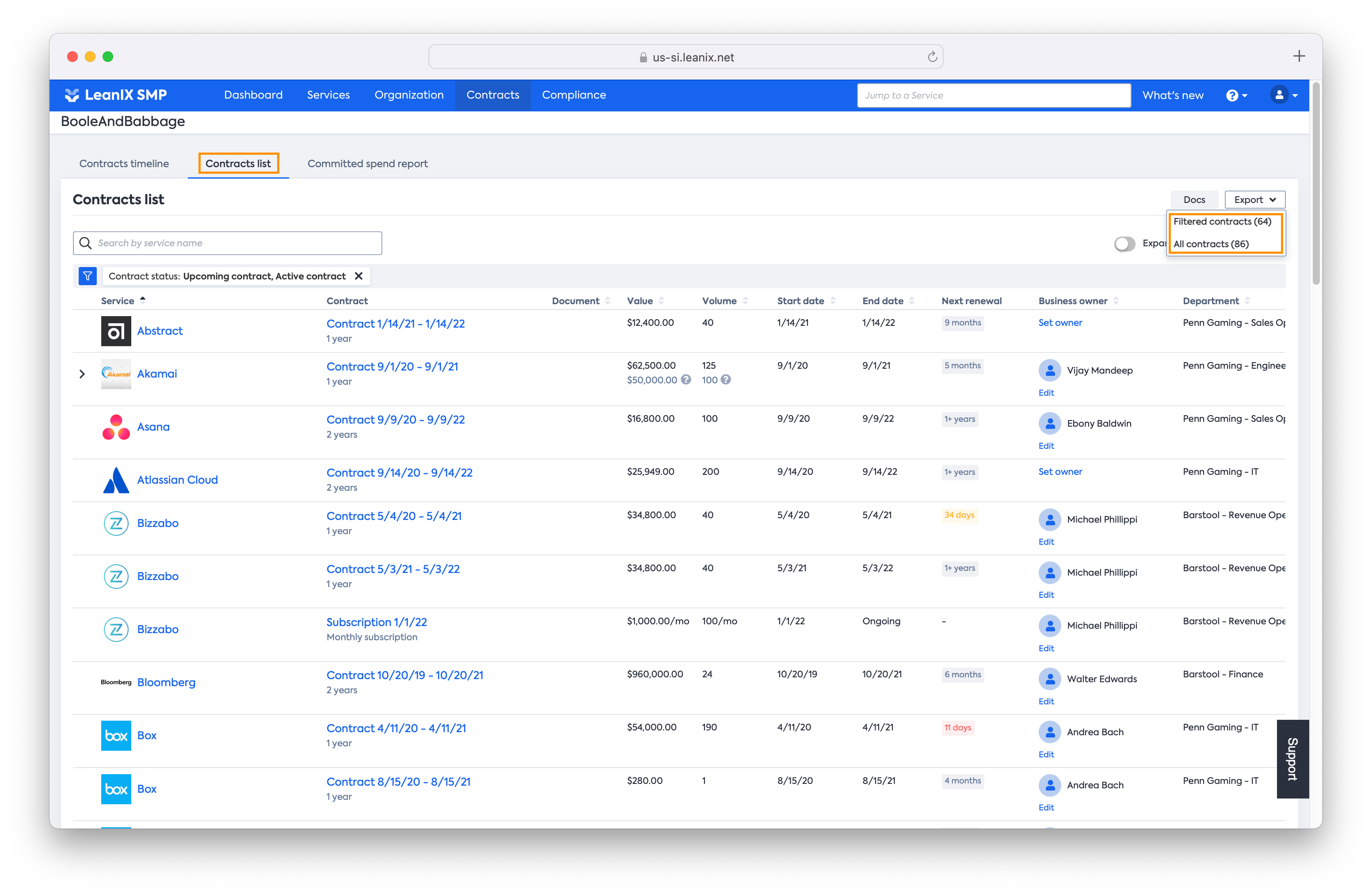 For more information on the new & improved contract management, please refer to LeanIX SMP user documentation.