DATE:

AUTHOR:

LX Product Champions

RELATED ROADMAP ITEMS:
EA Management: APM
EA Management: TRM
DATE:
AUTHOR: LX Product Champions
As part of our larger effort to enable the easy adoption of the TBM Taxonomy accompanying the introduction of the Tech Category Catalog, a new import functionality for the TBM Taxonomy to all APM and TRM workspaces has been introduced. 
With this release, admins can review all standard TBM hierarchies, select Tech Categories with hierarchies, and import them to their workspaces. This feature is available for all APM and TRM workspaces and can be activated in the admin area's 'Reference Data' section. As a next step, admins of APM workspaces without the TRM module can start using the TBM Taxonomy by selecting and assigning their IT Components to the taxonomy items. A detailed explanation of the TBM hierarchies and examples are available in the Excel template. If admins of workspace with the TRM module choose to adopt the TBM Taxonomy partially, they can also opt to manually select and assign their IT Components to their Taxonomy items.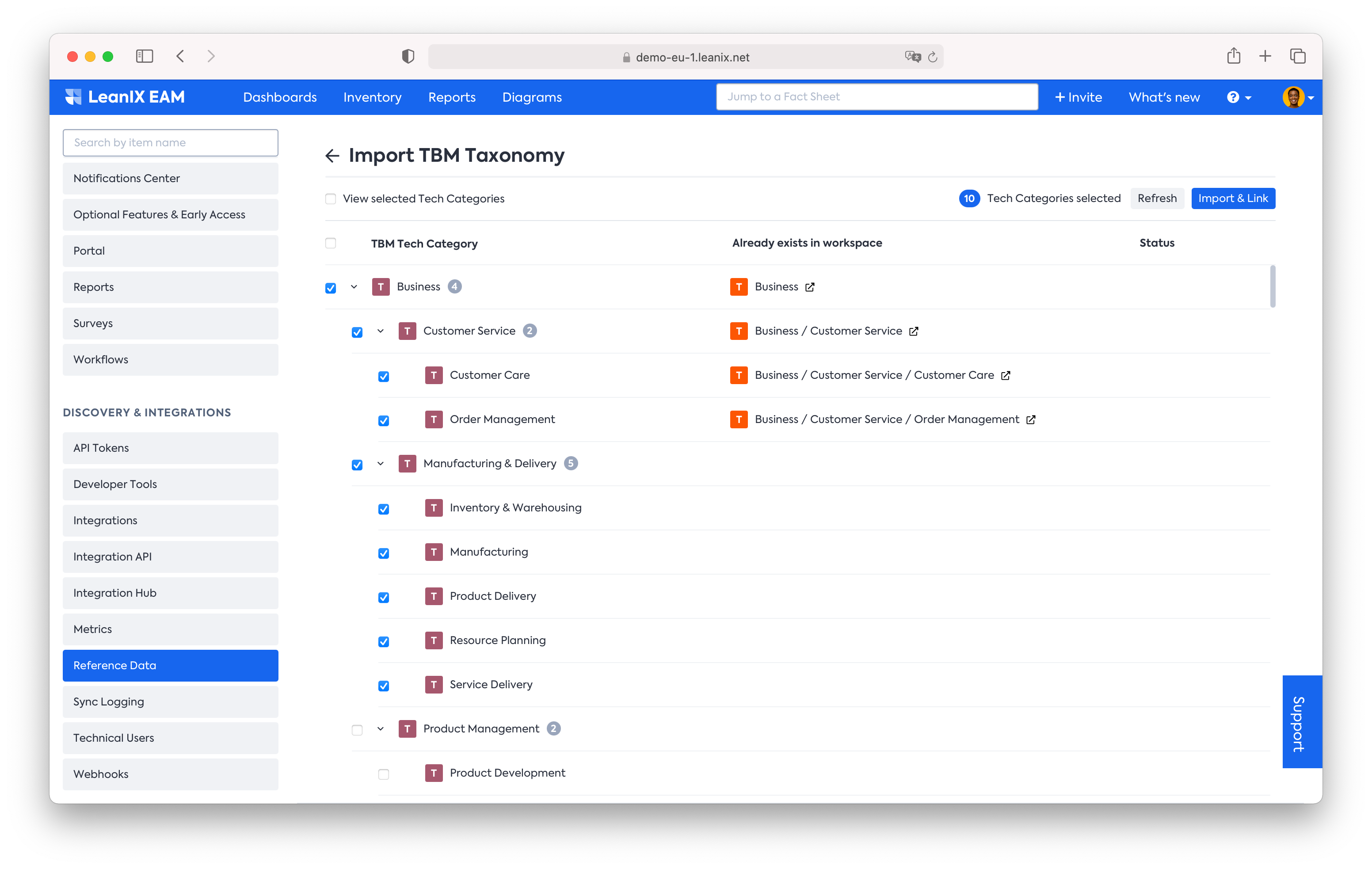 Additionally, if admins of workspaces with TRM module have selected to add relations to Tech category in Lifecycle Catalog, they would need to Import TBM Taxonomy, and no new existing Tech Category would be added anymore.
Please refer to the 'Tech Category Catalog' section in the LeanIX user documentation for more details about this feature.