DATE:

AUTHOR:

LX Product Champions
Value Stream Management: VSM
GitHub Enterprise integration
DATE:
AUTHOR: LX Product Champions
LeanIX Value Stream Management now features a GitHub Enterprise integration with setups of GitHub instances on a private network (not accessible via the Internet).
In near-real-time, this integration:
Fetches repositories to allow fast onboarding of services to build a Service Catalog

Facilitates having a continuously up-to-date Service Catalog and managing ownership of services holistically.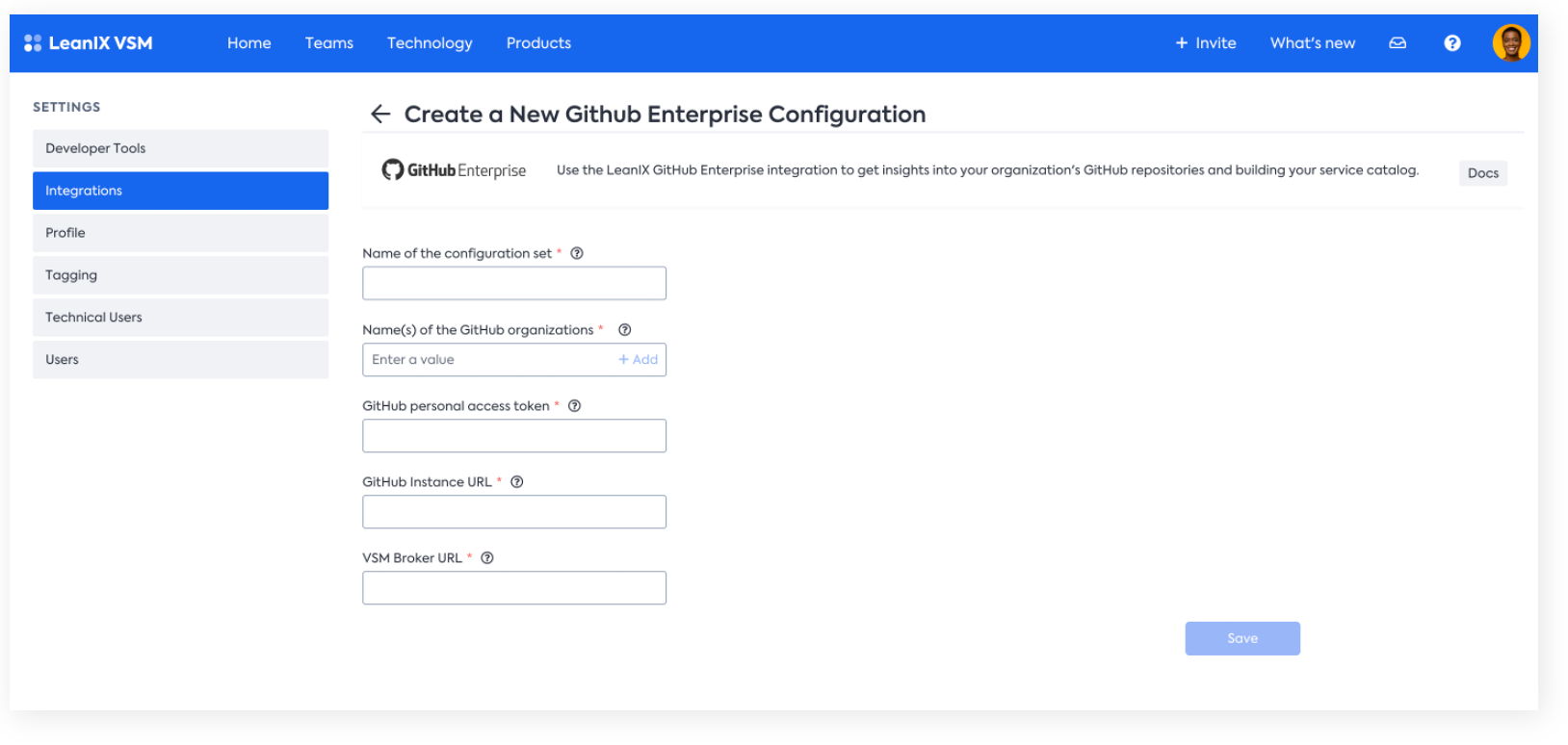 To set up the integration in the admin area, please look at the GitHub Enterprise section in the user documentation and the VSM GitHub Broker in the technical documentation.