DATE:

AUTHOR:

LX Product Champions
Export the complete archive of a workspace
DATE:
AUTHOR: LX Product Champions
Admins of the workspaces can export the complete archive of a workspace from the 'Administration > Export' section by selecting the 'Archive' option. The functionality enables admins to accurately maintain their archive required for audits outside the tool.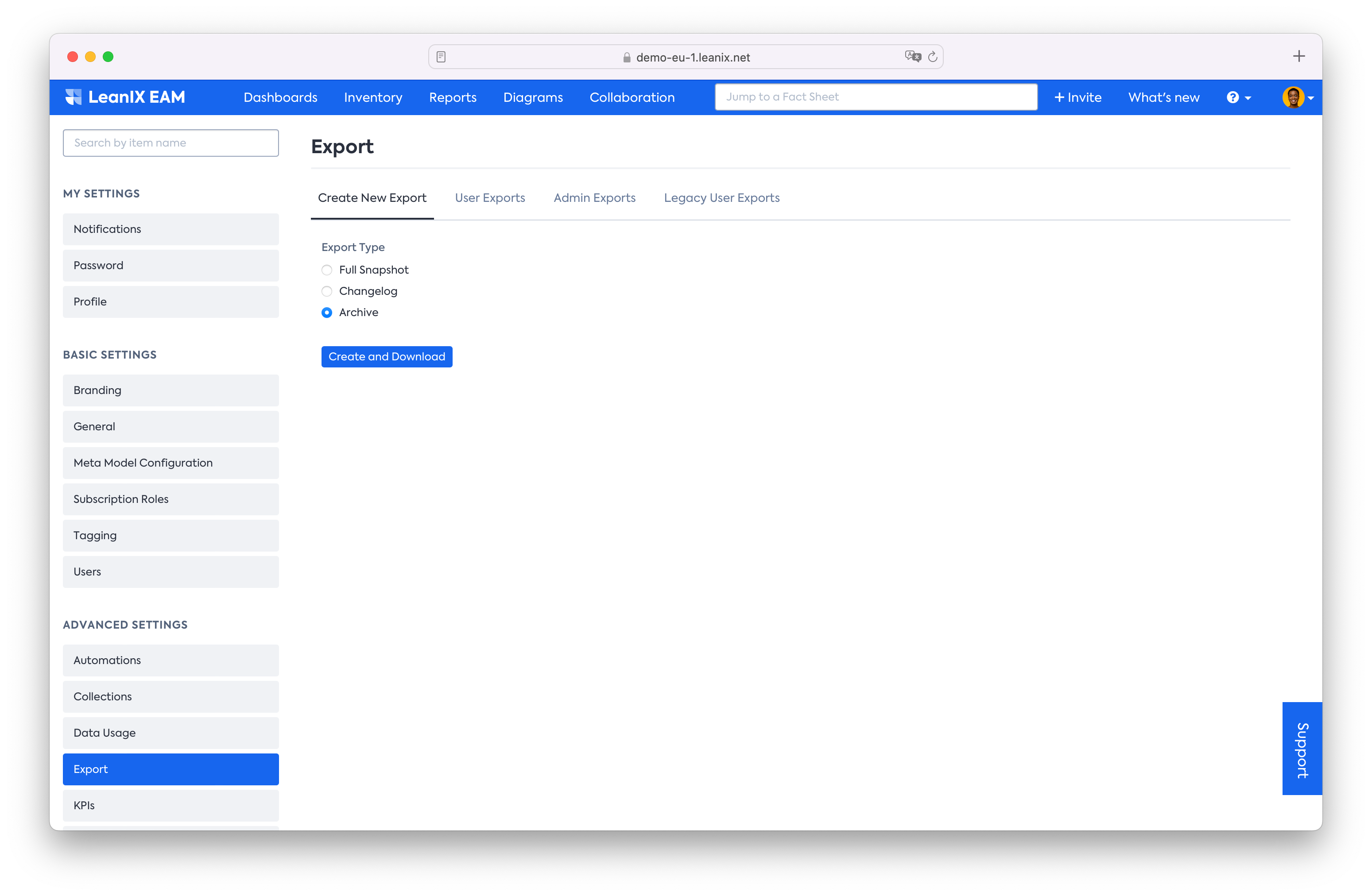 For more details on this feature, please refer to the 'Export' section in the LeanIX user documentation.