DATE:

AUTHOR:

LX Product Champions
Early announcement: Decommissioning legacy Tech Categories from Lifecycle Catalog
DATE:
AUTHOR: LX Product Champions
From January 1, 2023, LeanIX will decommission the legacy Tech Category associated with the Lifecycle Catalog to avoid managing multiple taxonomies. This step ensures a clean state of your workspace and complete alignment with TBM. Any IT Components that have been manually assigned to archived Tech Categories will have to be re-assigned to the imported TBM Tech Categories. From this moment on, IT Components can only be linked to TBM Tech Categories. 
As part of adopting TBM Taxonomy, if users have already taken the step to archive legacy Tech Categories, no more actions are required. If not, to avoid losing out on the Tech Category assignment, it is recommended to archive the legacy Tech Categories as the final step to 'Adopt TBM' at the earliest or maintain and assign the Tech Category taxonomy of your organization.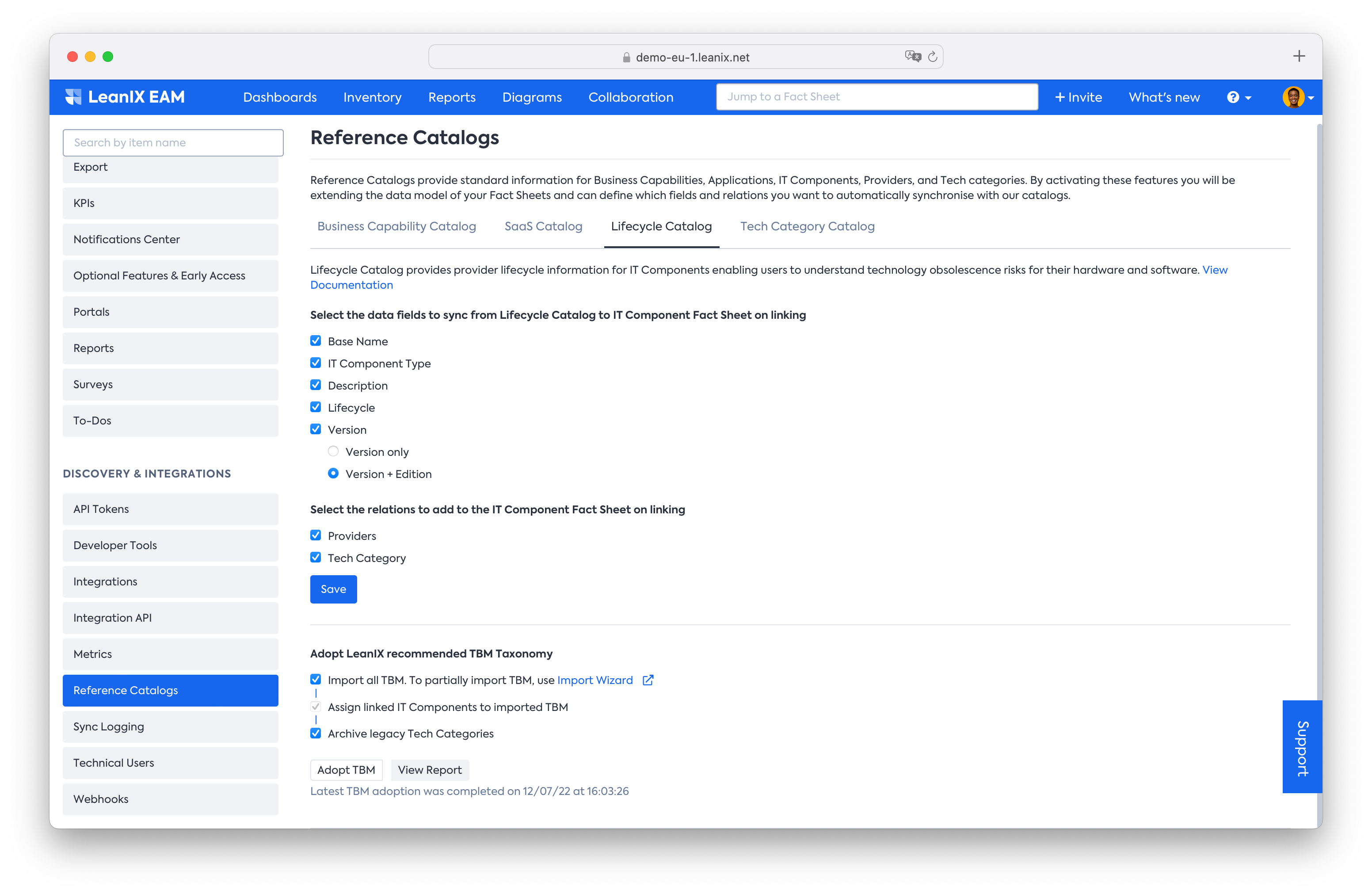 For more details on this feature, please refer to the 'Tech Category Catalog' section in the LeanIX user documentation.