DATE:

AUTHOR:

LX Product Champions
EAM weekly feature improvement & bugfix summary
DATE:
AUTHOR: LX Product Champions
The following feature improvements have been implemented, and bugs have been fixed in the last week:
Reports: The Circle map report has been improved to support the time slider range in the settings. In addition, the report settings enable users to hide the applications that are not connected using the 'Hide if empty' checkbox. The zooming control of the report has also been aligned with the Landscape report by using the same control.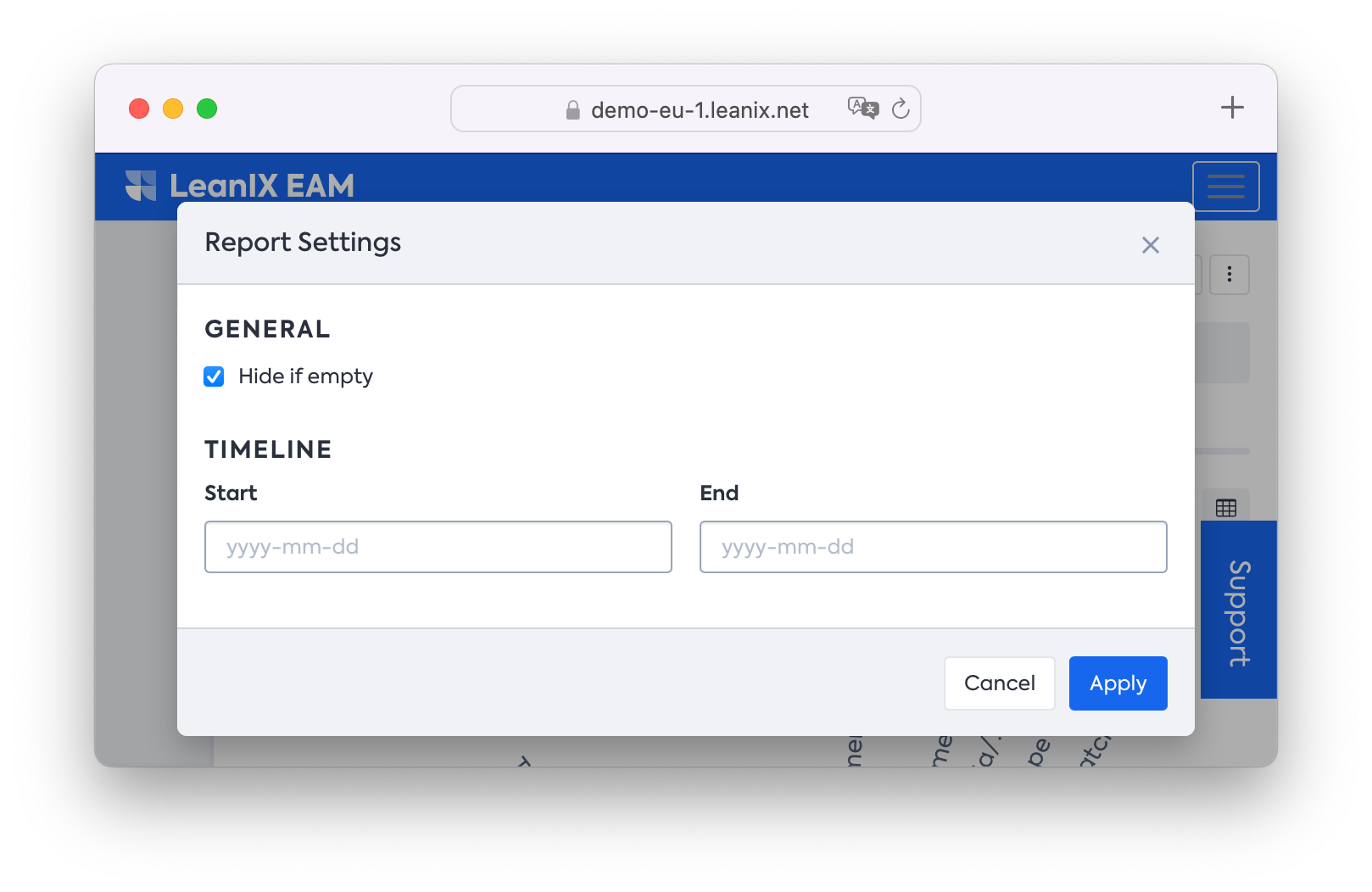 Zendesk widget: A bug has been fixed where users using the English language would not be taken to the configured support URL when clicking on the 'Support' tab but would instead contact LeanIX support.
Diagrams: The option to export diagrams in the Next Generation Diagram Editor as HTML has been removed for security reasons.