DATE:

AUTHOR:

LX Product Champions
EAM weekly feature improvement & bugfix summary
DATE:
AUTHOR: LX Product Champions
The following feature improvements have been implemented, and bugs fixed this week:
Reports:
Additional data fields on Roadmap reports now also show both their type and icons associated with the chosen type.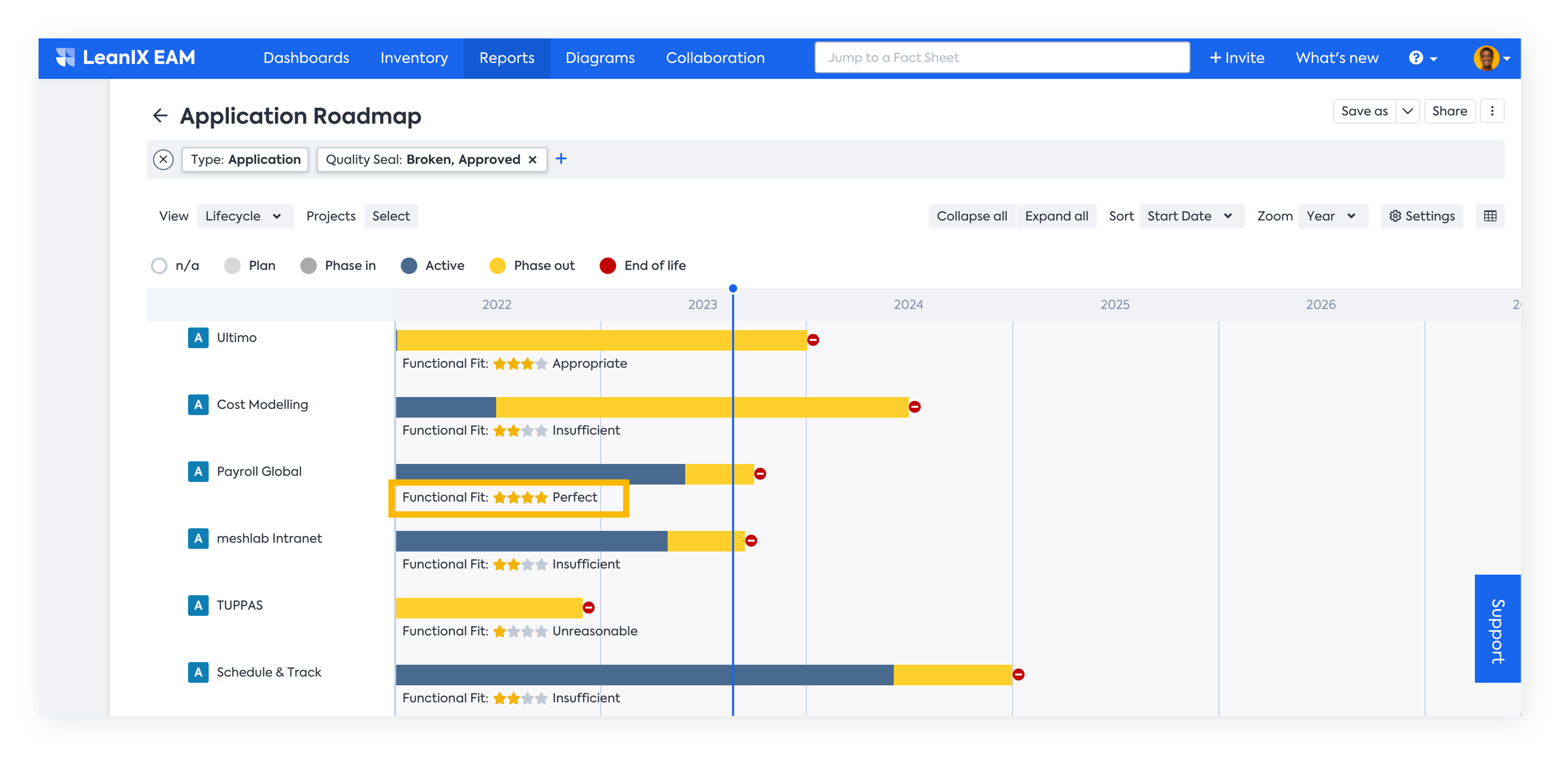 Loading an empty Matrix report no longer leads to error messages.
Inventory:
It's now possible to mention users on Fact Sheet comments with @username which will be resolved in the complete E-Mail address.
Integrations:
Admins can now choose from three mode types for ad-hoc partial sync with the ServiceNow Integration when changes are applied in either system. The new drop-down to select the mode is accessible on the configuration's 'Credentials' tab and allows:

'Full': The default mode that aims to process any update on the field and relationship level

'Without relations': A mode for partial syncing to a large ServiceNow instance, which will process relations only during the nightly full sync run.

'Skip': No ad-hoc partial sync runs but only the nightly full sync will be performed.