DATE:

AUTHOR:

LX Product Champions
EAM weekly feature improvement & bugfix summary
DATE:
AUTHOR: LX Product Champions
The following feature improvements have been implemented, and bugs fixed in the last week:
Report:
In the Roadmap report, users can now choose to enable/disable the toggle to view the unclustered Fact Sheets that are not clustered as per the selection on the report. By default, the toggle is enabled.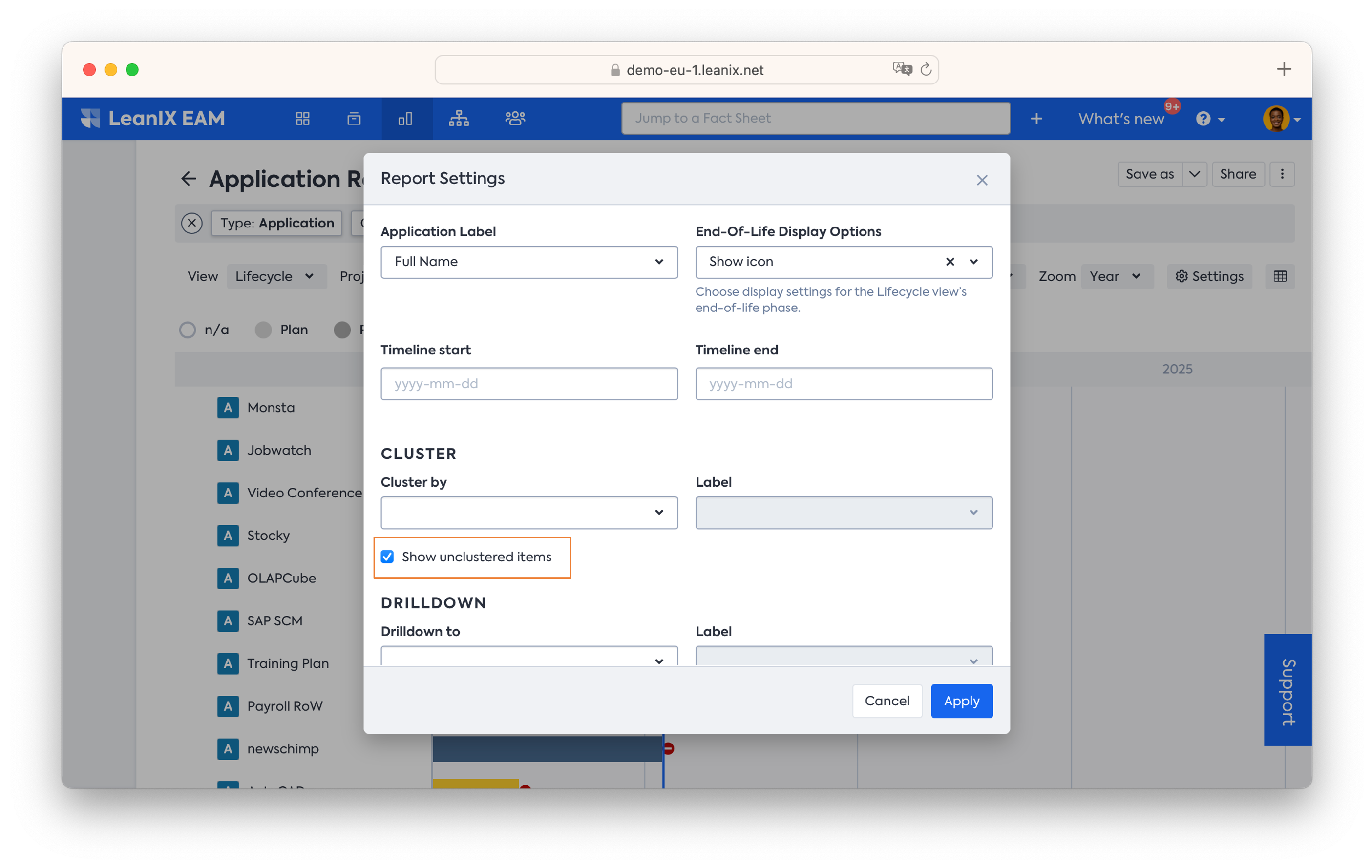 In the Roadmap report, the Fact Sheet type can be expanded and viewed by clicking the Fact Sheet icon in the report. This functionality enables users to differentiate between Fact Sheet types more effectively.
Inventory: The Relation Explorer has been improved to include breadcrumbs to trace the steps taken to visualize the Fact Sheets.