DATE:

AUTHOR:

LX Product Champions
Manage Fact Sheet types in Meta-Model configuration
DATE:
AUTHOR: LX Product Champions
Admins of all EAM workspaces are now able to manage their Fact Sheet types as part of the Meta-Model Configuration. New Fact Sheet types can be created by clicking the button 'New Fact Sheet type' in the 'Meta-Model Configuration' section of the 'Administration' area. Additionally, admins can reorder and delete Fact Sheet types in this section.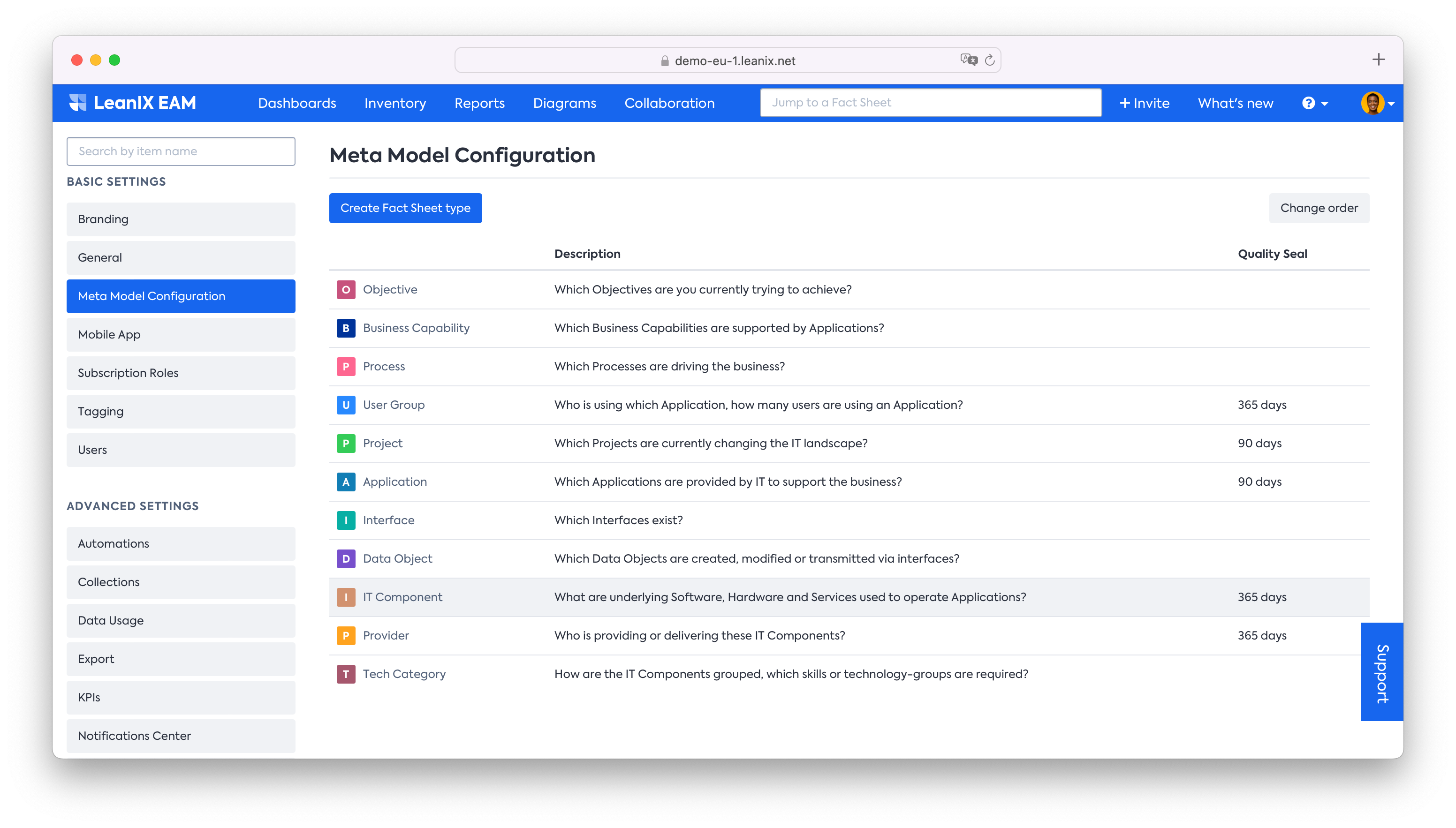 This functionality enables admins with additional flexibility to control the Meta-Model in their workspaces and customize it as they see fit. Without relying on LeanIX's Customer Success and Support teams to make these changes, admins can achieve faster time-to-value. Deleting the out-of-the-box Fact Sheet types is currently not supported.
It is highly recommended to continue discussing the modeling of the workspaces with the respective Customer Success Manager, leveraging their expertise and experience in the domain.
For more details on this feature, please refer to the 'Meta Model Configuration' section in the LeanIX user documentation.