DATE:

AUTHOR:

LX Product Champions
Cluster by Lifecycle and Quality Seal in reports
DATE:
AUTHOR: LX Product Champions
Supporting the efficiency of reports to identify outdated data, the report types Landscape, Matrix, Portfolio, and Roadmap now have the Quality Seal available as a view and clustering option. A new clustering option on the Lifecycle of Fact Sheets additionally fosters this.
The new Quality Seal view is available in the list of views and the clustering options in the reports settings 'Cluster by' section.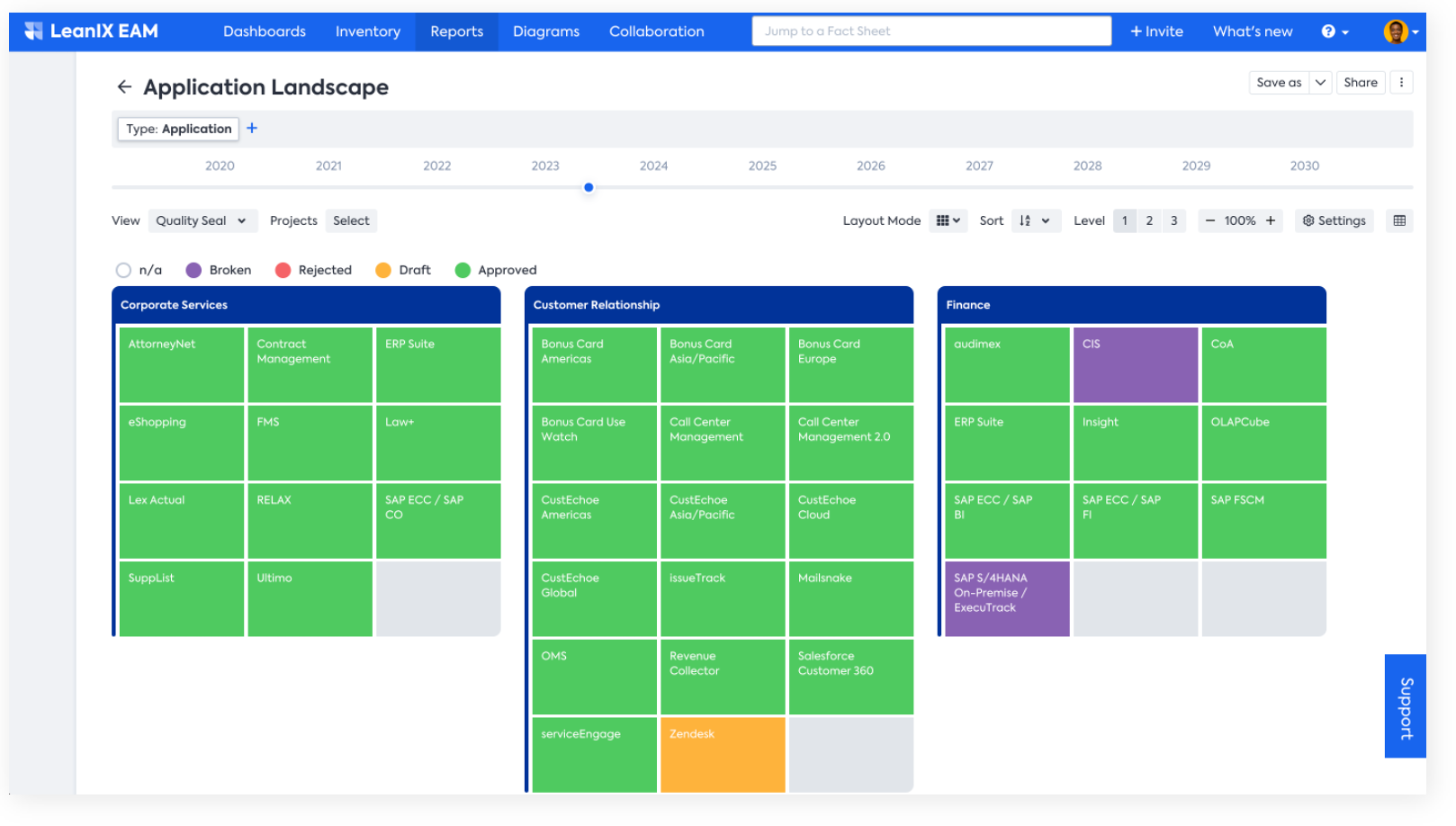 When the lifecycle is selected as a clustering option in Portfolio reports, a time slider is available to explore changes in time.