DATE:

AUTHOR:

LX Product Champions
Audit log for Meta Model configurations
DATE:
AUTHOR: LX Product Champions
All configuration changes in the Meta Model (e.g., new or moved fields, changed weighting, adjusted Quality Seal settings) are now accessible in an audit log. They can be found, split per Fact Sheet type, in the admin area's 'Meta Model Configuration' on a new 'Audit Log' tab.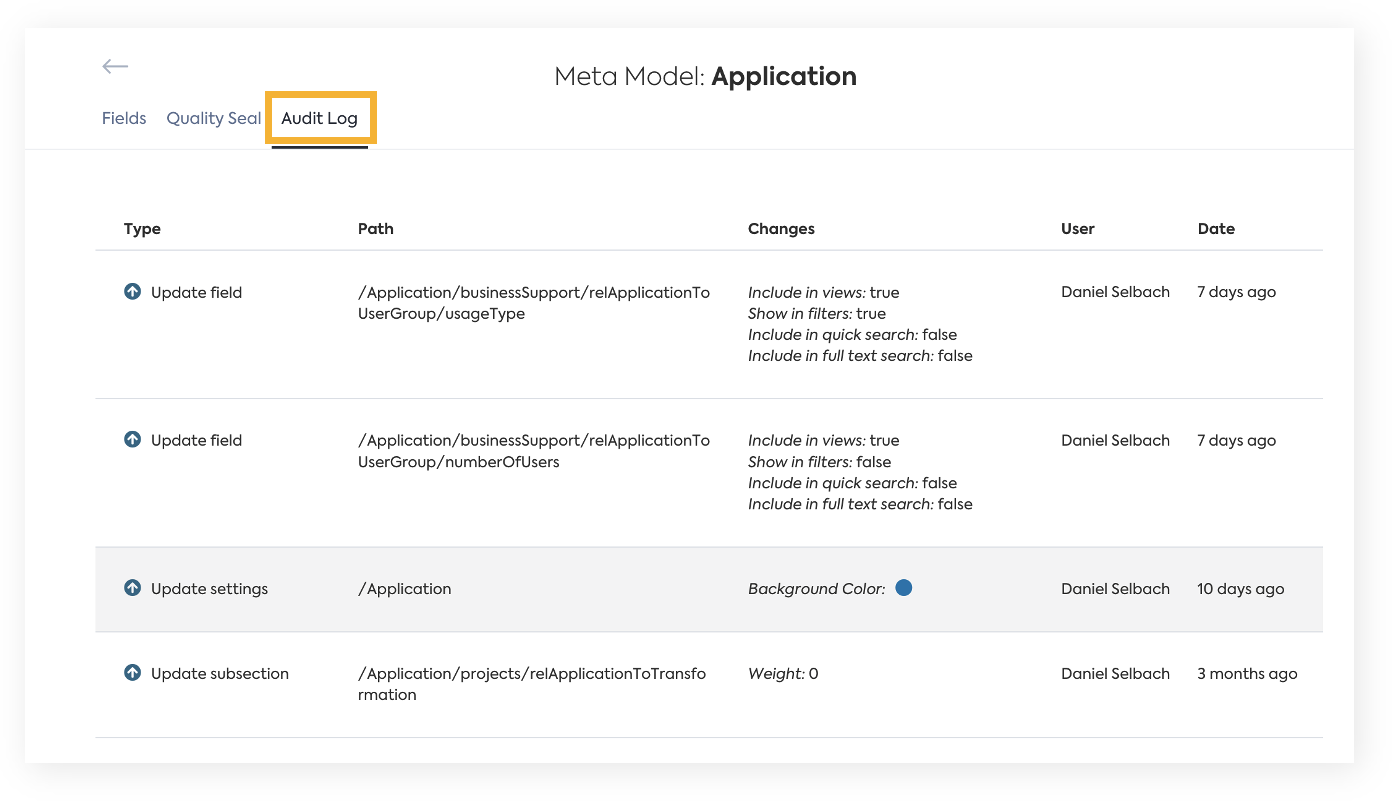 Since changes have been tracked already, the logs are filled with entries from the past.