DATE:

AUTHOR:

LX Product Champions
Value Stream Management: VSM
Assigning tags from a tag group to a team, service or product
DATE:
AUTHOR: LX Product Champions
After setting up tag groups, you can now view and update the tags assigned to an individual team, service, and product. This allows to either categorize these by tribe, maturity, or target market, or to track simple workflows such as data quality checks.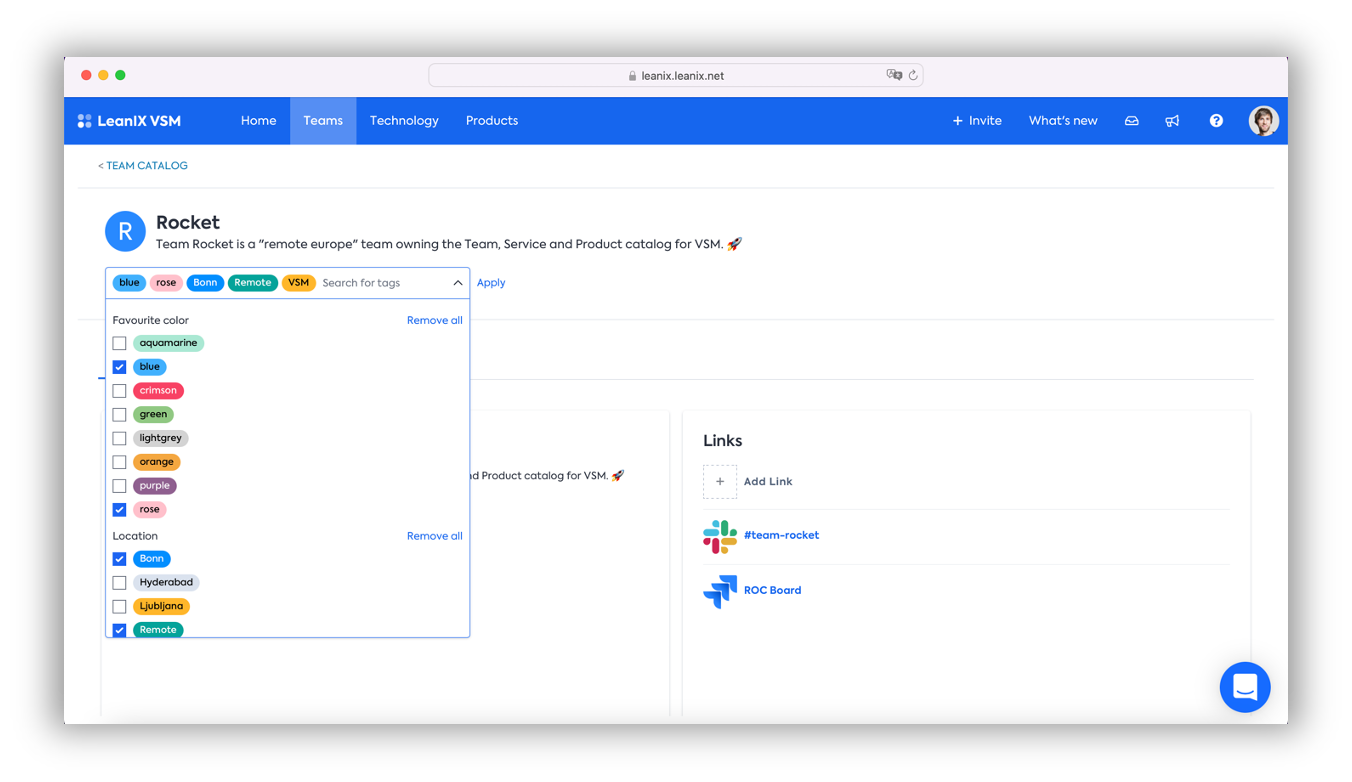 Note: Currently, the administration of tag groups and tags is only available via our GraphQL API, but will soon be available in the UI as well.