DATE:

AUTHOR:

LX Product Champions
An issue with the 'OR' operator on reports
DATE:
AUTHOR: LX Product Champions
We've identified an issue when concatenating filter criteria with the recently introduced 'OR' operator involving relations to Fact Sheets. The underlying root cause has been pinpointed and will be resolved with the highest priority.
The issue does not apply to reports filtered by 'OR' with only fields on the same Fact Sheet (e.g., Applications having a particular functional or technical fit).
Still, when connecting two filter criteria where at least one is a relation to a different Fact Sheet with the 'OR' operator, the result set is more extensive than it should be. That's because, for the Fact Sheet matching the given relation filter, the other relations of this very Fact Sheet not fitting the filter are also included as results (non-strict filtering). This adds up when multiple filter criteria are based on a relation and concatenated.
These two examples aim to clarify the issue:
A Matrix report filtered to show Applications to a particular Business Capability or User Group.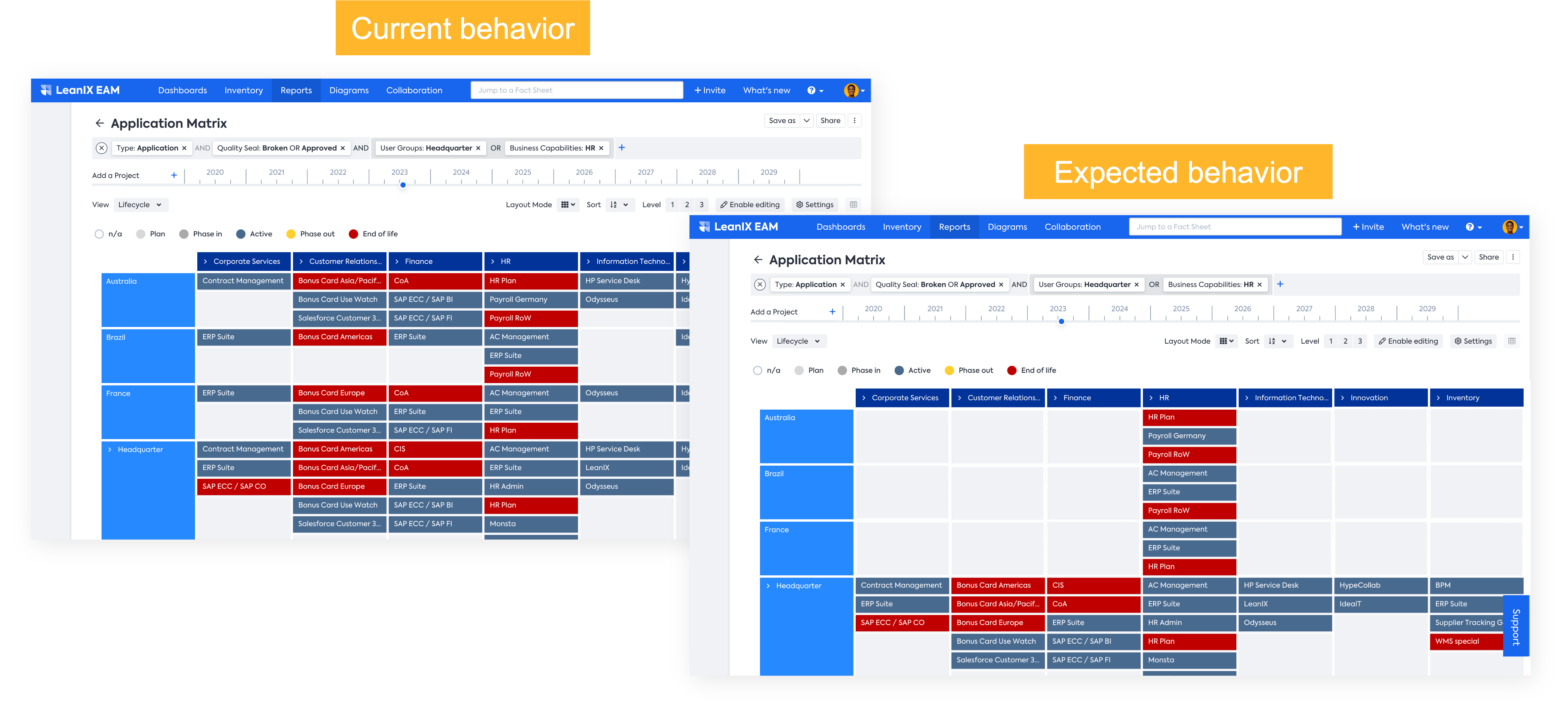 An Interface Circle Map filtered to show all Applications consuming or providing an Interface.