DATE:

AUTHOR:

LX Product Champions
Add descriptive texts for survey questions
DATE:
AUTHOR: LX Product Champions
Additional background information for survey questions asked to respondents helps understand the question better and increases the likelihood of getting accurate answers. To enhance the user experience, a dedicated text field, 'Add descriptive text,' can be activated to create more context for survey questions. The field supports clickable URLs and is limited to 250 characters. In addition, a dedicated field also makes a clear distinction between a survey question and its additional description. The descriptive field can be activated from the 'Survey' section in the 'Administration.'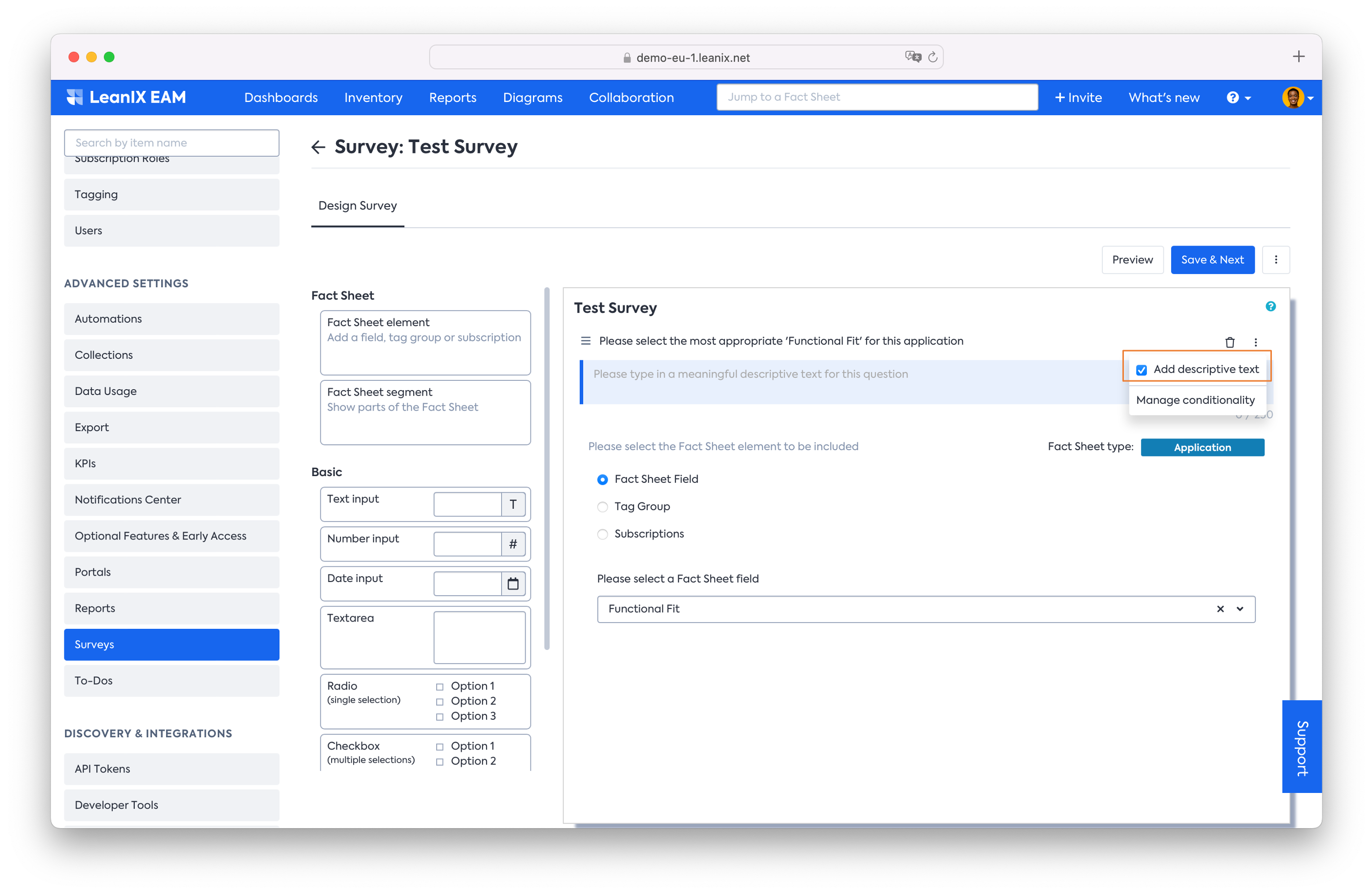 Next on the roadmap for Surveys functionality is adding help texts for Fact Sheet fields arranged logically while sending out surveys to respondents. This feature will be released by the first week of December. For more details on this field, please refer to the 'Survey' section in the LeanIX user documentation.