DATE:

AUTHOR:

LX Product Champions
Value Stream Management: VSM
Accessing VSM's knowledge graph via the GraphQL API
DATE:
AUTHOR: LX Product Champions
The GraphQL API provides access to VSM's knowledge graph (i.e., all the information about teams, persons, services, libraries, products and their relations), which is exactly the same information we use to build our VSM user interface.
To access the GraphQL API, please use the GraphiQL Explorer available right within the VSM workspace under Administration> Developer Tools. From there, you can run queries and mutations of the data stored in VSM.

Further details can be found in our documentation here.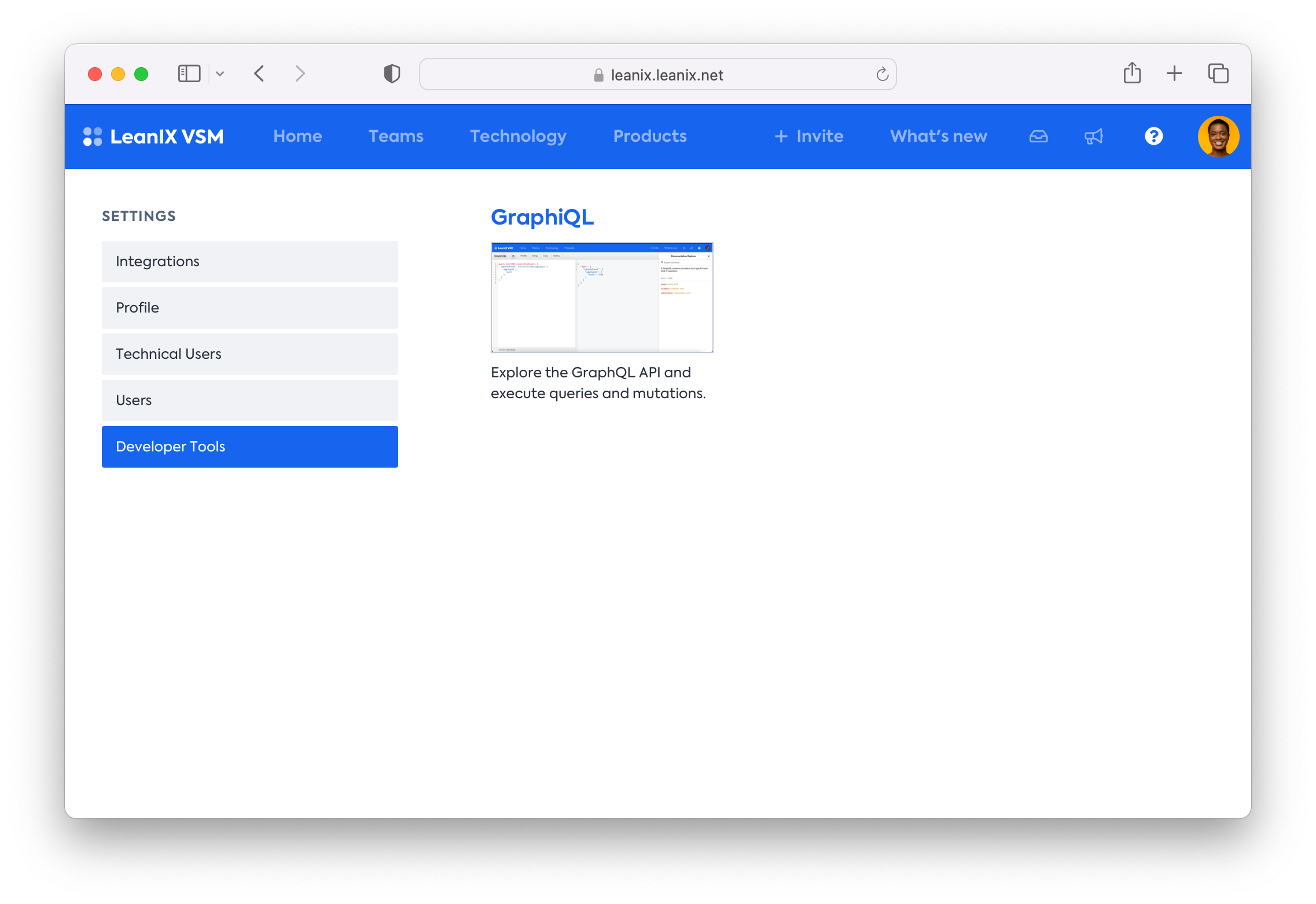 As the GraphQL API is currently considered "Early Access", we would be happy for you to start using the API and receive your feedback, but please bear in mind we may still need to perform a few changes as we progress this capability.

You can find more details on our product release stages here.