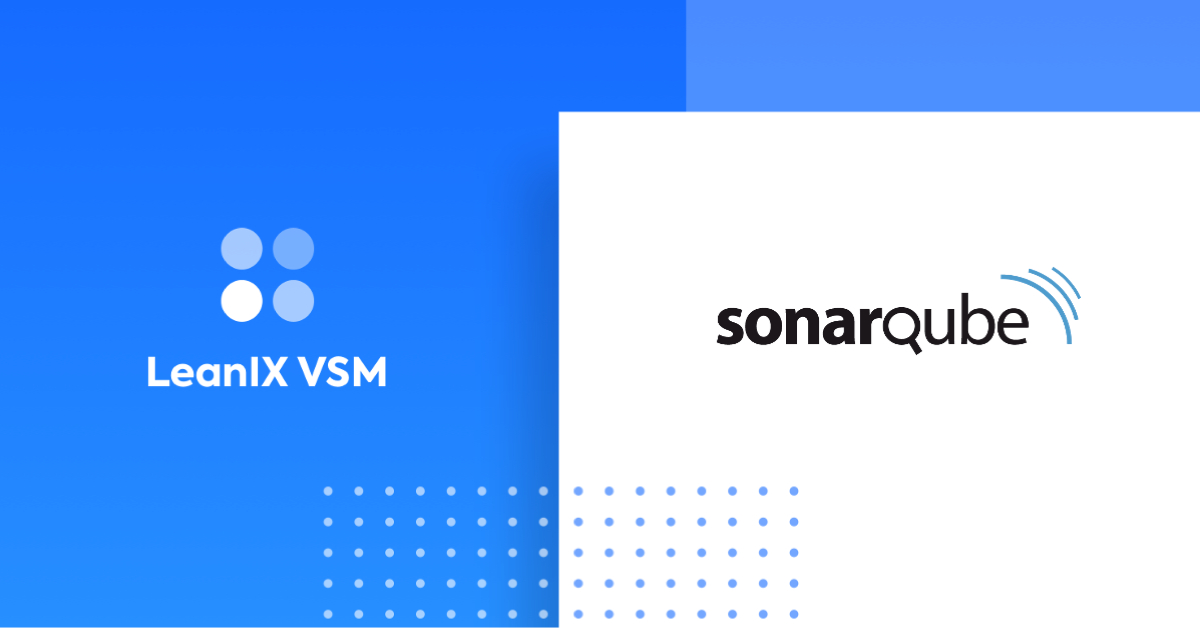 DATE:

AUTHOR:

LX Product Champions
Value Stream Management: VSM
LeanIX Value Stream Management now integrates with SonarQube
DATE:
AUTHOR: LX Product Champions
LeanIX VSM, formerly known as Microservice Intelligence (MI), now integrates with SonarQube for code quality management. Available as of today, the out-of-the-box integration to LeanIX Value Stream Management (VSM) offers engineering managers faster methods to reduce technical debt and uncover structural problems inside software artifacts.
Tracking of all SonarQube code analysis-related violation rules (bug, vulnerability, code smell) building up over time as part of the Software Artifact Fact Sheet.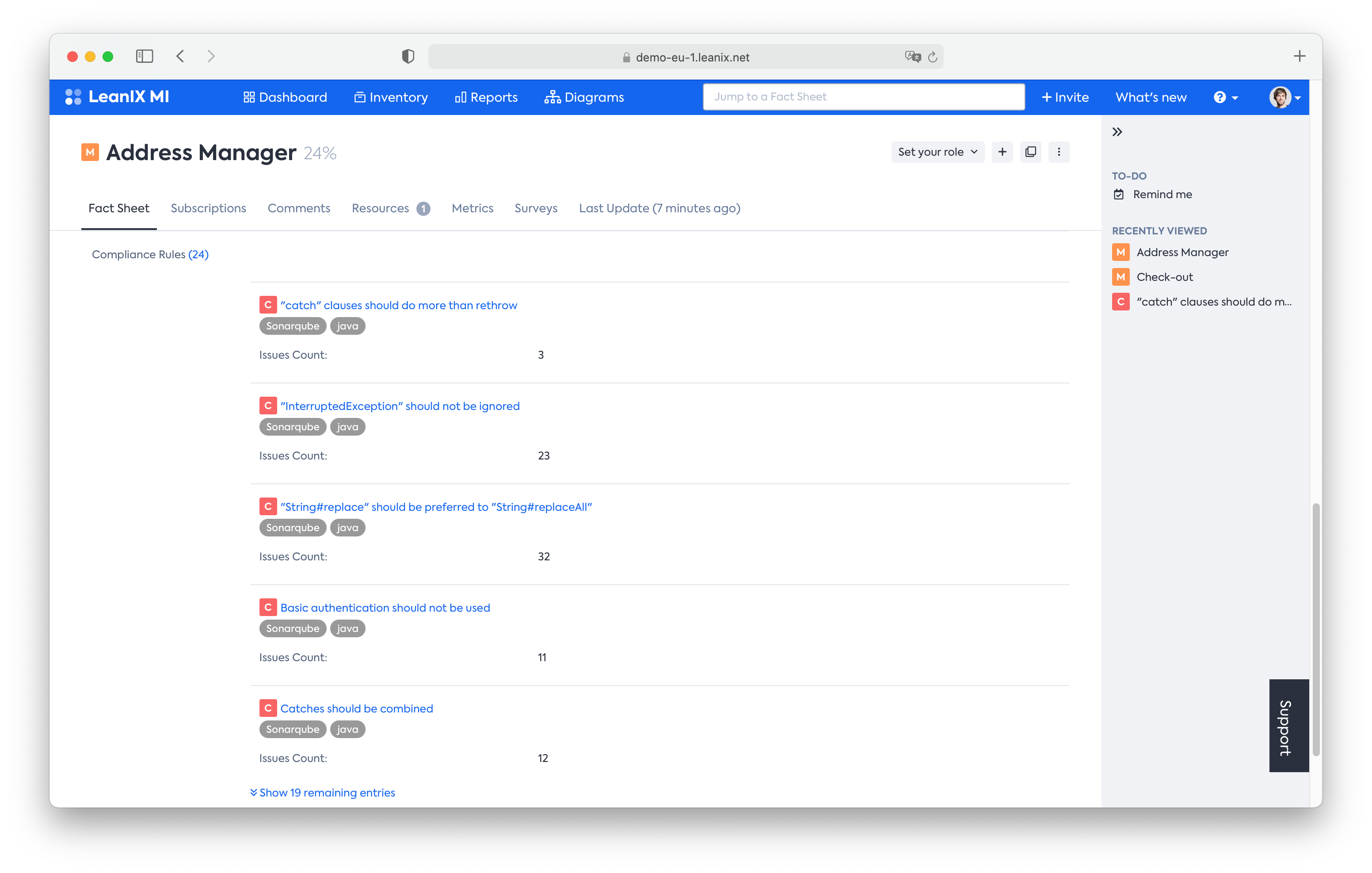 New Violation Rule Fact Sheet analog to SonarQubes code analysis rules to uncover structural problems across all company software artifacts.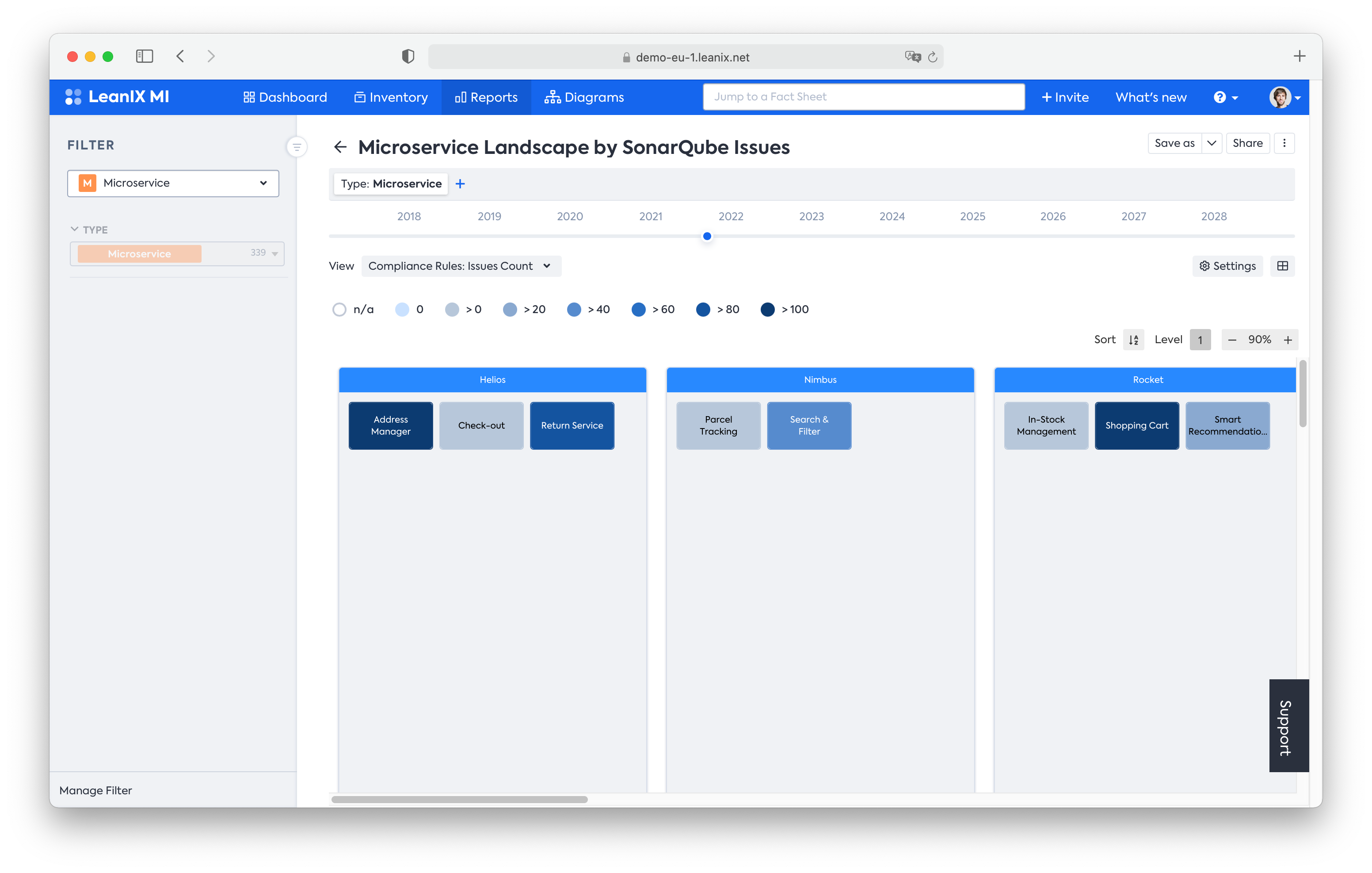 All prevailing violation rules are updated following each deployment to ensure an up-to-date overview of the quality and security of the code base of all software artifacts.
Try it out yourself by consulting our technical documentation or contacting us.
More details on LeanIX, Value Stream Management to follow on LeanIX Connect Summit on September 29. (register here)